One protester was killed and even Nobel Peace laureate Mohamed ElBaradei was placed under house arrest after joining demonstrations.
An Associated Press reporter saw the protesters cheering the police who joined them and hoisting them on their shoulders in one of the many dramatic and chaotic scenes across Egypt on Friday.
After chasing the police, thousands of protesters were able to flood into the huge Tahrir Square downtown after being kept out most of the day by a very heavy police presence. Few police could be seen around the square after the confrontation.
Embattled President Hosni Mubarak called out the army and declared a curfew in three major provinces on Friday, as protesters rampaged through the streets of major cities demanding his ouster, AFP reported.
A curfew in Cairo, Alexandria, and Suez kicked in at 6:00 p.m. local time (1600 GMT) and will run until 7:00 a.m. (0500 GMT), state television reported.
Mubarak "has asked the armed forces, in cooperation with the police, to implement the decision, and maintain security and secure public establishments and private property," the state TV report said.
On Friday, the United States expressed concern about the political unrest in Egypt.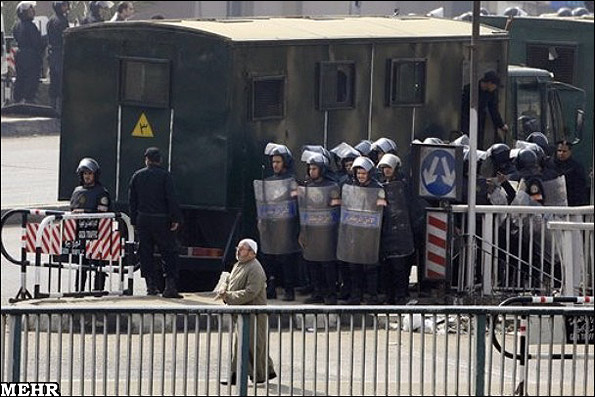 "Events unfolding in Egypt are of deep concern," State Department spokesman Philip Crowley said on the microblogging website Twitter.
It was the strongest U.S. manifestation of concern yet over four days of protests in which thousands of Egyptians have been calling for the ouster of U.S. ally President Hosni Mubarak.
In Cairo, protesters poured out of mosques after Friday prayers and ran through the streets, throwing stones and torching two police stations as police chased them with batons, firing tear gas, water cannons, and rubber bullets.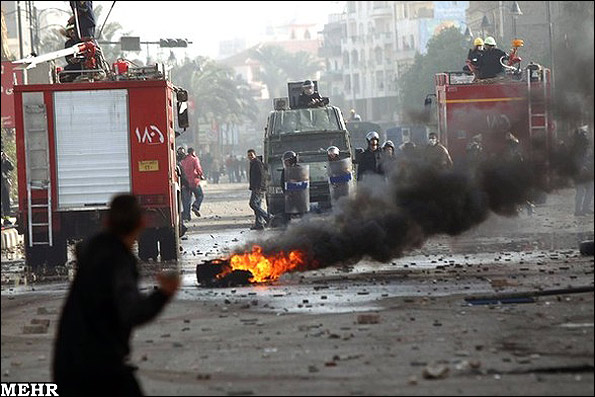 The protesters were energized Friday by the return of ElBaradei, who recently became one of the country's leading pro-democracy advocates. He returned to Egypt Thursday night after a month abroad, declaring he was prepared to lead the opposition to a regime change.
When he joined protesters on Friday after the noon prayers, police fired water cannons at him and his supporters. They used batons to beat some of ElBaradei's supporters, who surrounded him to protect him.
ElBaradei was among a crowd of around 2,000 targeted by police and was forced to take refuge inside a mosque in Giza Square and not allowed to lead.
ElBaradei is a board member of the Brussels-based International Crisis Group, which issued a statement of condemnation.
"His detention has no credible basis. It also will not serve Egypt's interests at this critical juncture," Crisis Group President Louise Arbour said.
"In a situation as tense as this, repression and abuse can only further inflame the situation. Rather than resort to repression, the authorities should heed demands of the population for dramatic political, social and economic transformation."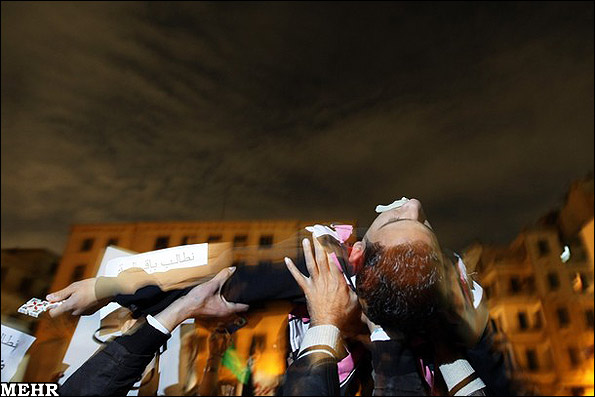 The nationwide demonstrations, inspired by the Jasmine Revolution in Tunisia, have swelled into the largest uprising in Egypt in three decades, sending shockwaves across the region. Eight people have been killed, hundreds injured, and about 1,000 arrested.
But in a hint that authorities might heed the rising tide of popular anger, a senior lawmaker and member of the ruling party called for "unprecedented reforms" in order to stave off a revolution.
As the violence raged, Mustafa al-Fekki, National Democratic Party (NDP) member and chairman of parliament's foreign affairs committee, said security forces alone could not prevent revolution in Egypt, adding that reform was necessary.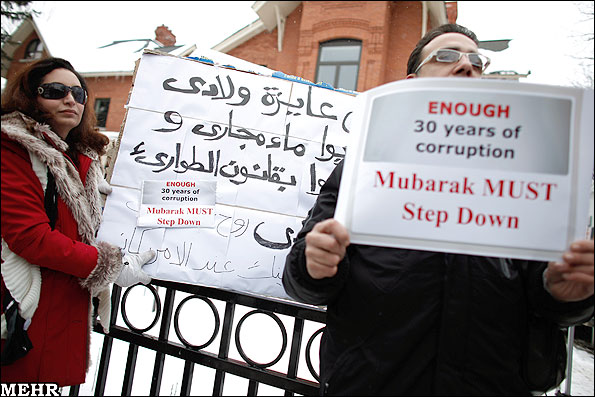 "Nowhere in the world can the security forces put an end to revolution," he said in remarks to Al Jazeera television.
"The security option alone is not sufficient, and the president is the only one to put an end to these events," he stated, calling for "unprecedented reform."
Mubarak, aged 82 and said to be in poor health, has not been seen publicly since the unrest began. However, the Culture Ministry has said he is to make an appearance on Saturday at the opening of the annual Cairo book fair.
Demonstrations spread around Cairo, where police appeared overwhelmed as protesters broke through several police barriers.
Protesters were seen being dragged away and pushed into police vans.
In Alexandria, protesters threw stones at police after Friday prayers with cries of "Allahu Akbar" ("God is the greatest") followed by "We don't want him," referring to Mubarak.
The crowd attacked police vans, torching one, after a civilian had most of his hand blown away, allegedly by police.

HJ/HG
END
MNA