Ramadan is believed to be a time of intense spirituality when the believers are surrounded by angels, the gates of heaven are open, and Allah's blessings and mercy are abundant.
It is also a time of great excitement, filling the cities, particularly the Istanbul events calendar with jubilant festivities bringing the city to life when the sun goes down.
Cleaning houses is among the very old Ramadan traditions in Turkey. Cleanliness means abundance. Dinnerware that has not been used before is removed from its hiding place. The covers, serving mats and even ablution towels to be used on the tables are cleaned and brought to the public.
In short, everything is done to make the house look more magnificent, more attentive, and sparkling during the month in Turkey.
While welcoming the month of Ramadan, kitchen shopping is done collectively. Large purchases are made to procure food supplies that will be needed throughout the month. Families with good financial status also do this shopping for those who are poor.
Turkish Muslims term fasting, held from dawn to dusk during Ramadan, as one of Islam's Five Pillars (fundamental religious duties).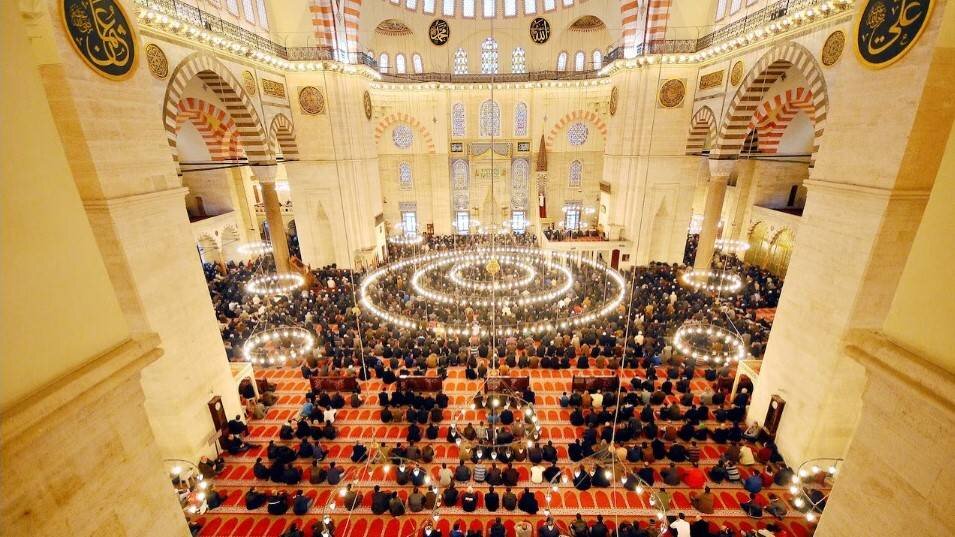 They also observe Laylat al-Qadr, which means "Night of Power", when the first verses of the Qur'an were revealed to the Prophet Muhammad.
It is reported that the Prophet said, "Whoever stays up (in prayer and remembrance of Allah) on the Night of Qadr, fully believing (in Allah's promise of reward) and hoping to seek reward, he shall be forgiven for his past sins."
Ever since the days of the Ottoman Empire, those fasting during Ramadan have woken up to the sound of a drum beating early in the morning for suhoor. Despite the passage of time over 2,000 drummers still roam the streets of Turkey, uniting the local community during the holy month.
Drummers wearing traditional clothes awaken people for the Sahur meal, the last meal before a long day of fasting that starts with the call to prayer at sunrise during Ramadan.
During Ramadan, Istanbulites and people from all over Turkey and the world gather at Sultanahmet Square. While some pray at the Blue Mosque, which is adorned with blue, green, and white tiles, some break their fast on the lawns at the square, turning iftar into a nice picnic amid the spiritual atmosphere of Sultanahmet, Dailysabah reported.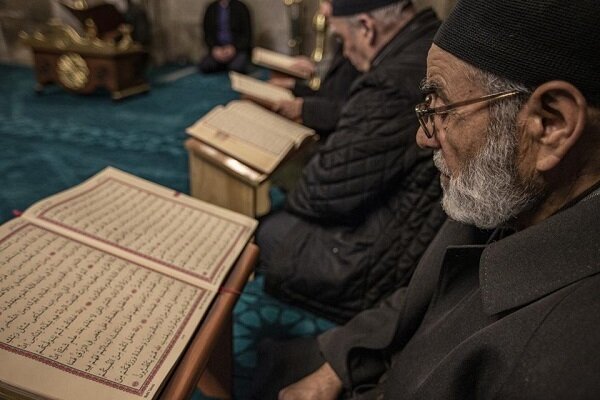 Muqabala, a comparative recitation of the Quran has remained an enduring tradition associated with Ramadan in Turkey.
During Ramadan in old Istanbul, Muqabala performances in mosques commenced fifteen days before Ramadan. During the Ottoman period, there were mosque attendants called 'cuzhan' who were tasked with reading 20 pages of the Quran before prayers. In addition, imams and muezzins with beautiful voices were appointed in some large mansions to perform Muqabala after the sahur.
Today, Ramadan Muqabalas in Turkey usually start on the first day of Ramadan and are completed on Arafe, a day before Eid. In Istanbul, especially in the big mosques, well-known hafizes still perform the tradition during Ramadan. It is also common for women to get together at home and listen to Muqabala.
During Ramazan, most cooks return to their roots and go for traditional Turkish favorites as well as preparing the standard fare that's expected to be part of every "Iftar" table.
Setting the 'Iftar' table is an art form that would challenge even the most experienced line chefs. No matter how modest the household is, the table is always spotless and set with the best wares the household has to offer.
Photo (clockwise from top left): Mung Bean and Onion Salad, Strained Lentil Soup, Festive Meatball and Chickpea Stew, Stuffed Bread.
Ramadan is observed by Muslims worldwide as a month of fasting. However, it is also a month of feasting after the fast with foods that are vibrant, bold, and aromatic.
Eid al-Fitr aka Ramazan Bayrami in Turkey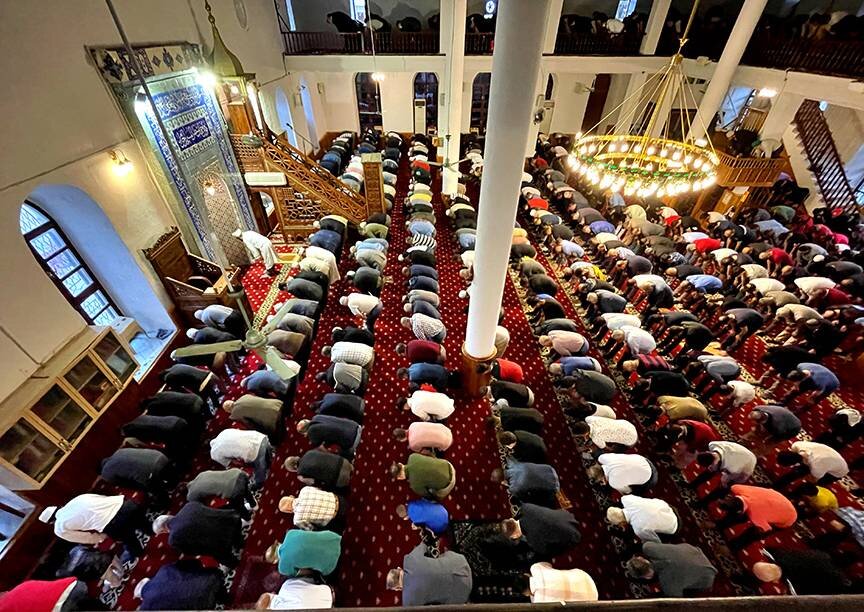 In Turkey, Eid al-Fitr is known as Ramazan Feast or Ramadan Bayrami and is usually a three-day holiday. The first day of Eid al-Fitr is called the Candy Festival (Seker Bayrami) as the tradition is to give children sweets or money wrapped in handkerchiefs.
Administration buildings, schools, and most businesses are closed during this period.
Ramadan Festival is a time for visiting relatives and paying one's respect to older people. Turkish people give away sweets, coffee, and desserts during the festival.
Reported by Amin Mohammadzadegan Khoyi