The 20th Iran Cinema Celebration, organized annually by the Iranian House of Cinema with an aim to observe Iran's National Day of Cinema, intorduced the best Iranian cinematic productions in the previous year in a gala held at Vahdat Hall on Saturday evening.
'No Date, No Signature' led the list with the highest number of awards, including Best Director for Vahid Jalilvand, Best Film, Best Script for Ali Zarnegar and Vahid Jalilvand, Best Supporting Actress for Zakieh Behbahani and Best Supporting Actor for Navid Mohammadzadeh.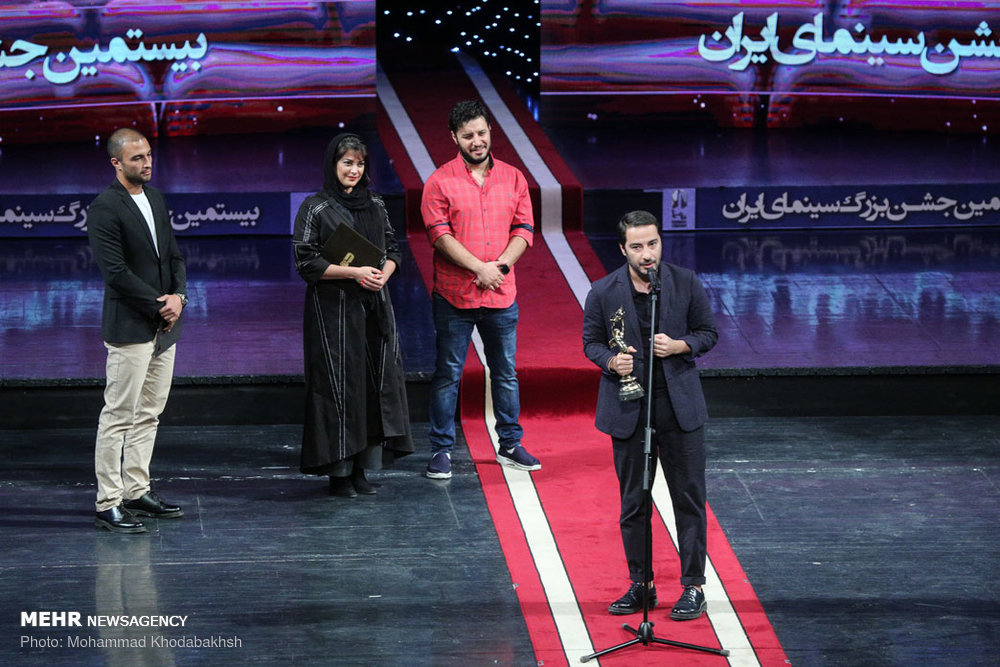 The drama narrates the story of a forensic pathologist Dr. Kaveh Nariman (played by Amir Aghaei), a principled and virtuous man, who has an accident with a motorcyclist (Mohammadzadeh) and his family, and injures his 8-year-old son. He pays compensation to the man and offers to take the child to a clinic nearby. The next morning, he finds out that the same little boy has been brought in for an autopsy. Dr. Nariman faces a dilemma now: is he responsible for the child's death due to the accident or he died of food poisoning according to other doctors' diagnostic?
While receiving the award for Best Film, Jalilvand stressed that today's Iranian cinema is "screaming" the society's woes ahead of everyone else.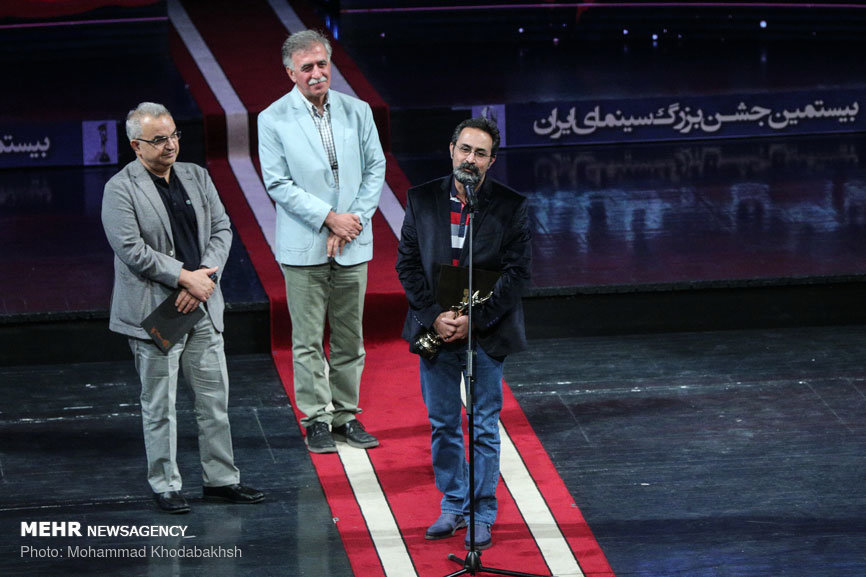 'No Date, No Signature' has won many prestigous international awards, including Best Director Award for Vahid Jalilvand and Best Actor Award for Navid Mohammadzadeh at the Venice Horizons sections of the 74th Venice Film Festival.
The Best Animation award of 20th Iran Cinema Celebration went to 'Run, Rostam, Run' directed by Hossein Molayemi, while 'Pedovore' by Mohammad Kart won the Best Short Film Award.
'Run, Rostam, Run' is a 2D animated piece depicting the old Persian national hero Rostam who needs to travel to the future, to contemporary Tehran, in order to make up for what he has done to his own son. In Tehran, he doesn't know whether to choose the legal or illegal way to reach his goal.
The Best Documentary Director Award went to Ard Atapour for 'Persepolis-Chicago'. 'Istanbul Junction' directed by Mostafa Kiayee, which reconstructs the tragic collapse of a high-rise landmark 'Plasco' building in Tehran on 19 January 2017, won the Best Visual Effects Award for Farid Nazerfasihi.
'Pig', directed by Mani Haghighi, won Best Makeup Award for Mehrdad Mirkiani. Haghighi's production is a riotous Iranian film industry satire about a serial killer beheading famous filmmakers and a director who's outraged he hasn't been targeted.
'Pig' also won Best Costume Design for Negar Nemati, and Best Film Score for Payman Yazdanian.
Best Sound Recording Award went to Rashid Daneshmand for 'Bridge of Sleep', while Alireza Alavian received the Best Sound Mixing Award for 'Damascus Time'.
Best Set Design went to Hojjat Ashtari for 'Blockage', and Best Cinematography Award went ot Masoud Salami for 'Asphyxia', directed by Fereydoun Jeyrani.
'Sara and Ayda', directed by Maziar Miri, won Best Editing Award for Ahmad Moradpour, and Best Actress Award for Ghazal Shakeri.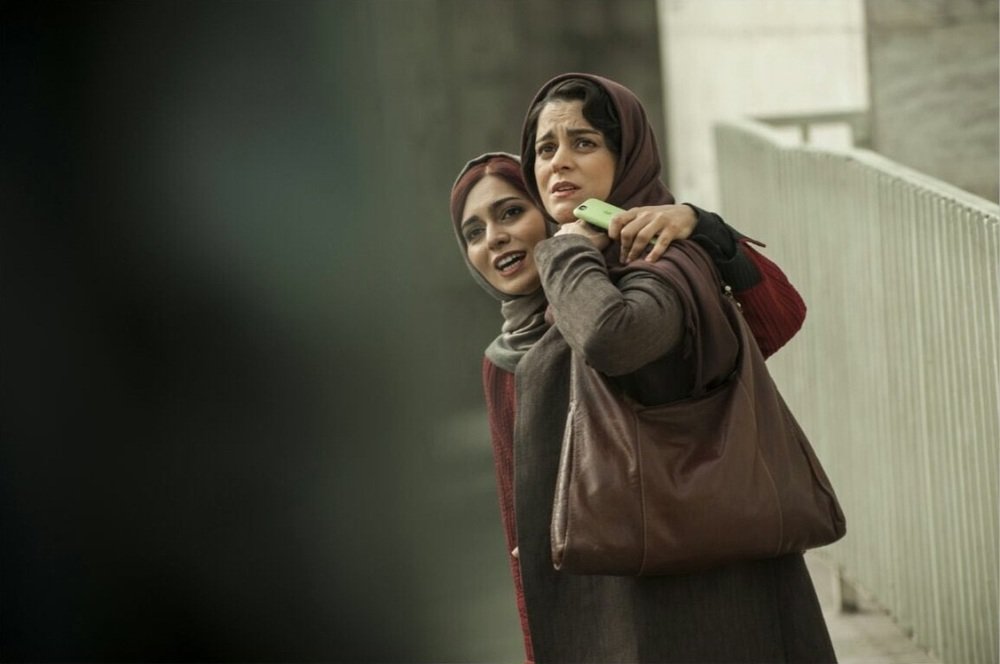 The film depicts the relationship between two close friends, Sara and Ayda, which is put on trial to test how far will they go to support each other.
Miri's flick had previously won the Best Film from Asian Continent award at the 10th Jaipur International Film Festival (JIFF).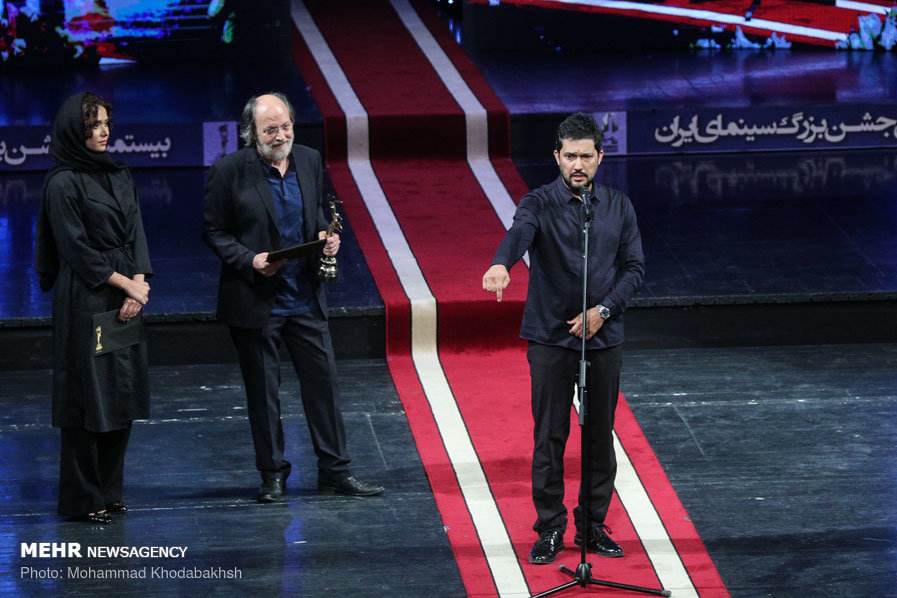 Hamed Behdad won the Best Actor Award for his solid performance in 'Blockage', portraying hot-tempered temporary worker who cracks down on illegal street stalls in Tehran. The movie had an international premiere at the 2017 Busan International Film Festival, and won the Best Film Award in New Currents section of the event.