Iraqi Prime Minister made the remarks in an answer to Mehr News correspondent as part of an Iranian media delegation visiting Baghdad on Monday. He added that Iraqi Kurdistan Region's decision to hold an independence referendum will bring about no positive outcome and will only add to the current problems in Iraq.
"We respect all ethnic groups and political parties in Iraq, including the Kurds, but we also believe that any measure must be taken according to the Constitution that everyone has voted on and is considered a national pledge," he said.
He stressed that all Iraqi officials must take steps in line with the nation's interests, adding "the interest of our Kurdish fellow citizens does not lie in their separation from the united Iraq. Our Constitution is based on a federal government and we have no issues with that. Our question is which problems of Kurdistan Region are going to be solved by their seperation from the central government?"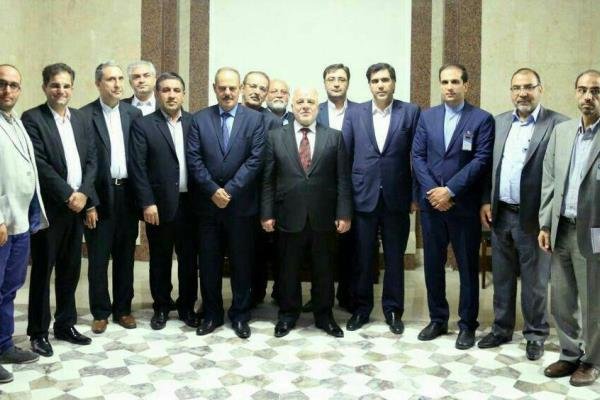 To another MNA question on the future of People's Mobilization Forces in the light of US and Israel's attempts at removing them after the elimination of ISIL, he said "the People's Mobilization Forces have a certain and clear capacity and have played a special role in cooperating with the Iraqi Army in eradicating terrorism. They should definitely have a part in the future of Iraq as well."
The Iraqi prime minister further thanked Iran for its support, adding "Iran was the first country to rush to our aid in the fight against terrorism, while other countries did not help us in the slightest despite their physical presence on the Iraqi soil."
"For this reason, it is our ethical and religious duty to prevent any act of aggression stemming from Iraq against Iran," he added.
Abadi then referred to the liberation of Mosul from ISIL, adding "we beheaded ISIL in Iraq, but our work is far from finished because ISIL is still around carrying out attacks in other countries from north of Africa to Afghanistan, Pakistan, etc."
The Iraqi prime minister further estimated the cost of damage inflicted by ISIL on Iraq at about $50 billion in the beginning and around $100 billion at the moment.
He also urged more vigilance and awareness about the actual creators and sponsors of terrorism in the region.
MS/4046901