Of the 272 votes cast, 192 MPs voted in favor of the impeachment motion to dismiss the minister, 56 voted against it, and 24 abstained.
According to the Constitution, an impeached minister who fails to obtain a vote of confidence from the parliament will be dismissed.
The lawmakers who sought to sack Sheikholeslami had cited his failure to dismiss former Tehran prosecutor general Saeed Mortazavi from his post as the director of the Social Security Organization.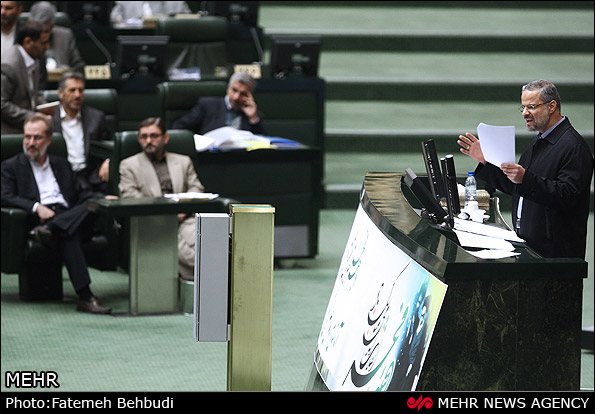 In March 2012, Mortazavi, who some MPs hold partly responsible for the Kahrizak incident, in which three inmates lost their lives, was appointed by Sheikholeslami as the director of the Social Security Organization.
A parliamentary report issued on January 10, 2010 found Mortazavi, who was the Tehran prosecutor general at the time, responsible for sending 147 inmates, charged with involvement in the political unrest that occurred after the presidential election of June 2009, to Tehran's substandard Kahrizak detention center on July 9, 2009.
After parliamentary follow-ups, the Court of Administrative Justice announced on January 14, 2013 that the decree appointing Mortazavi to the post had been revoked.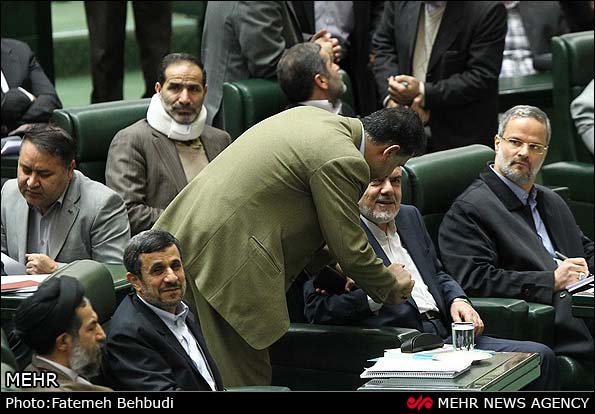 A number of MPs said at the time that they would impeach the labor minister if he failed to dismiss Mortazavi.
On January 21, during a meeting with the MPs seeking to impeach him, Sheikholeslami promised to dismiss Mortazavi from his post by January 22.
However, it was announced on January 22 that First Vice President Mohammad Reza Rahimi had appointed Mortazavi as the caretaker director of the Social Security Organization based on a cabinet ratification, according to which the authority to appoint and dismiss the director or caretaker of the Social Security Organization had been transferred from the labor minister to the first vice president.
On January 30, Majlis Speaker Ali Larijani called the ratification "unlawful".
Before the impeachment motion was put to a vote, Sheikholeslami delivered a speech in which he defended his performance and said that no irregularity had occurred at the ministry during his term in office.
He also said that the allegations against Mortazavi had never been proven.
In addition, a number of MPs spoke in favor of and against the impeachment.
EP/HG
MNA
END