Speaking in a press conference on Sunday, Commander of the Islamic Republic of Iran Air Force (IRIAF) Brigadier General Aziz Nasirzadeh noted that the process of the drill, codenamed Fada'eeyan-e Harim-e Velayat 9 (The Devotees of the Velayat Sanctuary 9), has started since Saturday with the transfer of aircraft to Isfahan province.
"In this stage of the drill, dozens of fighter jets, bombers, heavy and semi-heavy transport, refueling, interceptor and reconnaissance aircraft, air patrols and drones will perform the main and operational phase of the exercise for 2 days," said the commander.
The drill is being staged with the aim of boosting military readiness, practicing operations, and achieving suitable patterns for a real conflict using manned and unmanned aircraft, he said.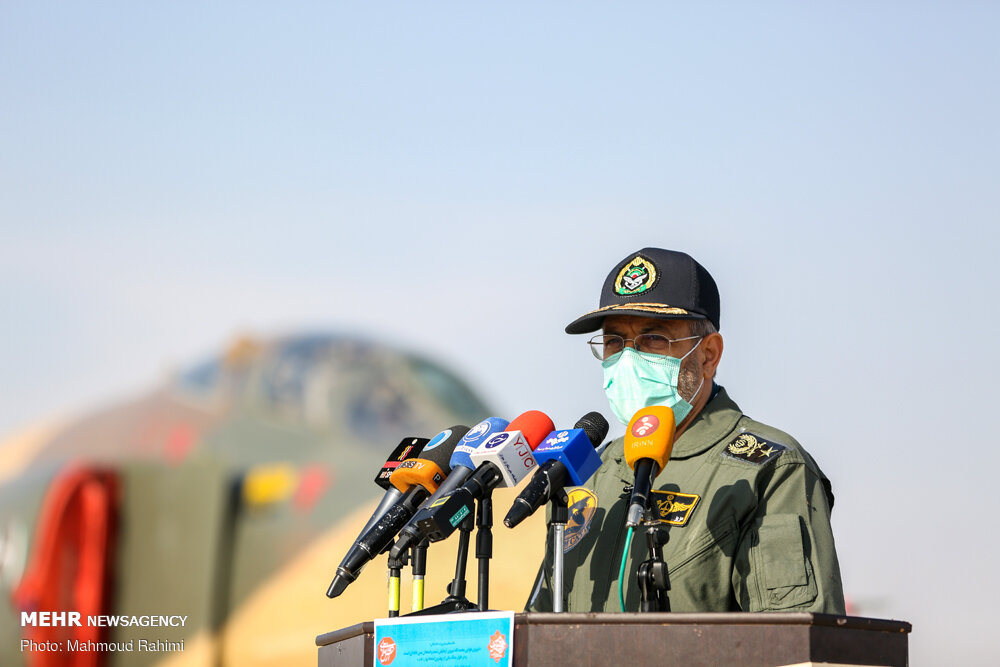 Carrying out surveillance operations using aerial images taken by manned and unmanned planes, destroying air and ground targets using precision missiles, air patrol operations using interceptor aircraft equipped with indigenous missiles to deal with any air aggression of the enemy, aerial refueling, and modern warfare operations to counter emerging enemy threats are important parts of this large-scale exercise, added the Brigadier General.
Exercising long-range operations of fighters outside the defense ring and witnessing the accuracy of missiles and rockets and their destructive power in air-to-air and air-to-ground combats are among other main aspects of this war game, according to the commander.
The enemy has failed to affect the defense power of the country despite its all-out pressures in recent years, he said. Noting that the Air Force has staged three drills in the current year alone, Nasirzadeh added this shows the 'readiness and combat capability' of the force and that sanctions 'have had no effect' on Iran's military section.
"It is been years that we have experienced sanctions and stood on our feet; we have no reliance on foreigners and whether sanctions are lifted or not it will have no influence on our defense power," he said.
MAH/5061319