The Iranian team, represented by Amin Ahmadian, Amirreza Abbasi, and Arya Amiri gained a 3-0 victory over Russia, Europe's vice-champion.
In the first match, Amin Ahmadian edged past Maksim Grebnev 3-2 (11-7, 3-11, 11-6, 9-11, 11-6). Next, it was Amirreza Abbasi's turn to gain a commanding 3-0 victory over Vladimir Sidorenko (11-5, 17-15, 11-4). In the final match, Arya Amiri beat Lev Katsman 3-2 by narrowest margins (13-15, 11-9, 7-11, 12-10, 12-10).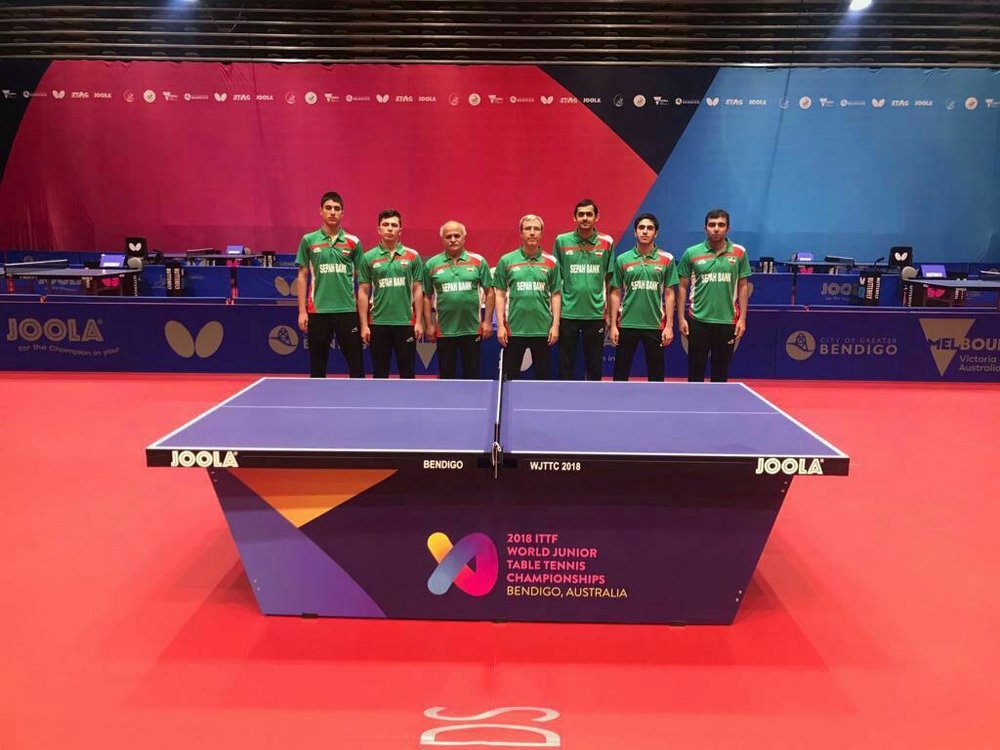 Earlier, the Iranian boys had won New Zealand in their first match.
This historic win secured Iran's place in quarterfinals where they will face India later on Monday.
The 16th edition of World Junior Table Tennis Championships kicked off on December 2 in Bendigo, Australia. The 7-day event comprises categories of boys' team, girls' team, boys' singles, girls' singles, boys' doubles, girls' doubles, and mixed doubles.
MAH/IRN83120655