'When someone says it's impossible I already feel that I can do;' this is audacious sentence written in Max Calderan's official website. His stamina belies the conventional wisdom and medical practice. He is beyond the understanding traditional people make of what the strenuous task is and what the sport proper is. Calderan's achievements go beyond the most strenuous of the Olympics. His distances covered in the desert simply dwarf that of the Olympic Marathon. He is a master of desert and single-handedly crossed the passages no human being dared to ever.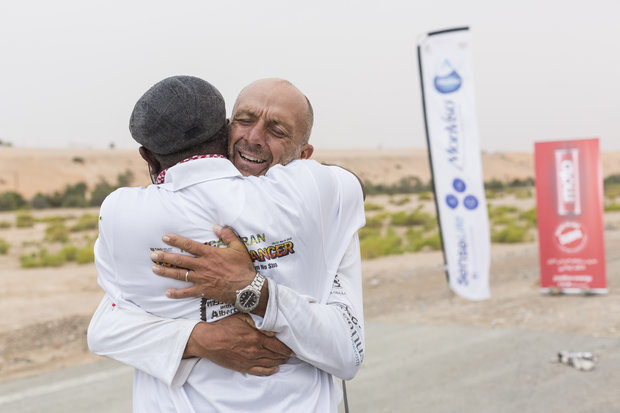 Crossing 250km of Sinai Desert under torrid conditions of 50 degrees Celsius and by fasting in day of holy month of Ramadan is a demanding task not even imagined. Max converted to Islam 12 years ago just ahead of its epic journey in the Sinai Desert. "I want to achieve what has not been achieved by anyone; I want to tread places not trodden by anyone before; I want to face challenges no one welcomed," says Calderan, who is in Iran this time to record another Guinness record among his repertoire of the mind-blowing superlatives.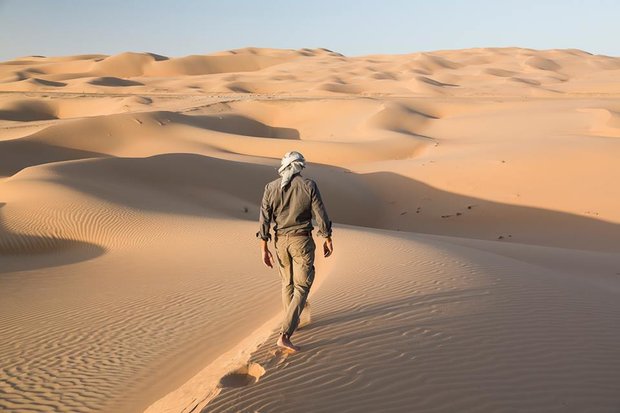 His new plan is to cover 400km of Iranian central desert north-south to protect Asiatic Cheetah. The route he will take is not an easy route and no one so far has gotten the gauntlet the inhospitable environs of the Iranian desert usually had thrown. The sun warms this desert more than any other spot on the planet. The desert is northernmost part of the desert band which rounds the earth. NASA has recorded a hottest temperature of 71 degrees Celsius (159 degrees Fahrenheit) in the region, which gives the desert the epithet 'hottest place on earth.'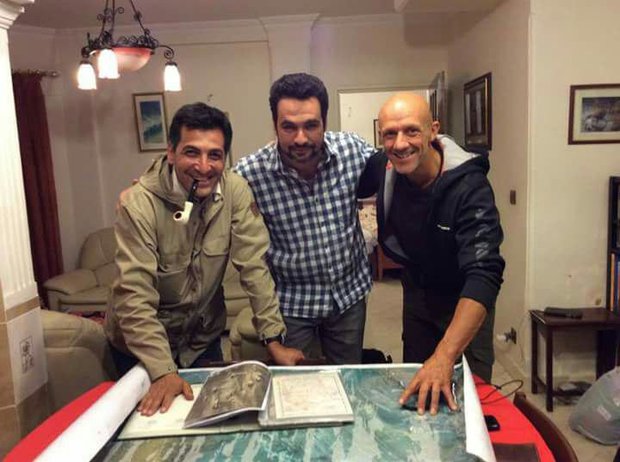 "I had been telling myself that people usually speak of the hottest temperature recorded ever; many people would experience the temperature, however not in the middle of the July; I want to be the first to cross the desert in summer heat to redefine the boundaries of human abilities: to run from sunrise to sunset, whatever kilometer I could."
He defines crossing for July-August 2017, when the sands are hottest. Alfons Gabriel once crossed the desert in 1938 with his wife and defined it: "moving mammoth sand dunes, with twisted routes, painful to cross."
The proposal came by a certain Homa Davari, a desert tour guide. She dubs the expedition 'an environmental project.' "Max is a desert-trotter, and so is Asiatic Cheetah. We have this parallel and a pretext to organize the project accordingly. This project will grab many attentions to Asiatic Cheetah, a large cat on the verge of extinction," tells Davari to Mehr News.
Max is quick to agree to the project and is invited to Iran officially. He is not a stranger to the Middle Eastern deserts. In 2014, Aljazeera recorded a documentary featuring Max Calderan, aptly entitled 'The Son of the Desert,' aired worldwide to publicize this newly-convert Muslim of Christian stock.
Report by: Masoud Borbor