What Dubai does not lack is the desert. Every side of those deserts is unique, which has given this city a pristine nature. These deserts made them earn money.
One of the ways to make money from them is through hotels and beautiful environments that are located in the heart of these deserts and attract many tourists. It gives tourists a gift. It is there that they choose the best desert places in Dubai that have captivating sunsets and endless sandy vistas and luxury places to stay that make even its deserts earn money.
In the rest of this article, we will introduce the tourist attractions of the Dubai deserts and the best hotels in the Dubai desert.
How Dubai is making money from its deserts:
One of the ways to make money in Dubai from its deserts is through safari tours. Maybe you have a question, what does safari mean?
Safari tours are organized in such a way that tourists board a Land Cruiser with 6 or 7 people and are guided by professional drivers on an impassable route with steep slopes.
What do tourists do on this tour?
The Dubai safari tour is one of the best and most popular tours in Dubai. On this tour, tourists experience a unique thrill by crossing steep slopes. On this desert tour, visitors will have about 6 hours of enjoyable experiences. The price of this tour is relatively expensive and the price for children is slightly lower than for adults.
Tourists can choose and pay the cost of different parts of the tour according to their needs, such as dinner, safari park, and VIP cabin.
Car ride on safari: In this part, tourists use Land Cruiser SUVs and off-road vehicles to travel among the sand dunes. Driving at high speed on the sand dunes raises the adrenaline of the tourists and has an unattainable thrill.
Riding a motorcycle on safari: Tourists can experience riding a motorcycle with 4-wheel motors. There are two types of these motors, one type is for children and the other type with more power for adults.
In general, the safari tour is enjoyable and tourists can try local delicacies in the golden deserts of Dubai and enjoy henna designs on their hands.
Camel riding in the deserts of Dubai: Camel riding is one of the ways to generate income in Dubai from its deserts, which can rent a caravan of camels to guests to enjoy the desert atmosphere. There are camel farms where tourists can take souvenir photos and watch camel caravans.
Animals and wildlife: The government of Dubai has provided space for animal protection, which attracts animal-loving tourists to watch animals such as lizards, gazelles, and birds of prey.
Sand Boarding or sand skiing: Another entertainment of the Dubai desert for tourists is sand skating. One of the specialized tours organized by the four-by-four course is Dubai Sandboarding. Skating on sand is just like skating on snow, with the difference that tourists can slide down from the top of the highest sand dunes and enjoy and finally land on warm and soft sand dunes. Skiing is on ice and has been able to attract tourists.
Swimming experience in the heart of the desert: In the deserts that are near the mountains, due to the winter rains, pools were formed that are large and rocky, they have water all year round and are surrounded by greenery. Under the heat of the desert sky, the guests can use the khanki and the water of the pool.
Luxury hotels: Another way of Dubai's desert income is through the hotels it has built in the desert. Luxury hotels with attractive views, which we will introduce some of the best hotels in Dubai deserts below.
Spa magic camps Bab Al Shams desert resort:
Magic camps is a stylish and green rural hotel in the middle of sand dunes, which is only 45 minutes away from Dubai by car. This is one the best hotels in Dubai deserts. Among its facilities, you can mention the high-level swimming pool located in the center of the resort.
Guests can enjoy breakfast and lunch at Al Forsan Restaurant and go to Al Hodeidah Restaurant for dinner to eat authentic dishes. This series of fun activities include horse riding, shooting, dancing, fireworks and live music.
Al Maha, a luxury collection desert resort: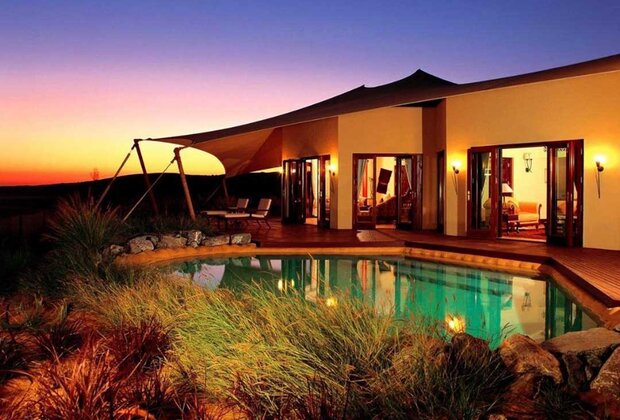 This is another one of the Best Hotels in Dubai deserts. To go to this collection, you have to drive an hour outside of Dubai. Al maha is attractive and green with well-equipped villas and private pools, as well as pools with beautiful views that overlook the vast and desert-style. Excellent restaurants with the best variety of food, spa and massage experience in this clean and modern space to relieve fatigue.
Spa Anantara Qasr Al Sarab desert resort: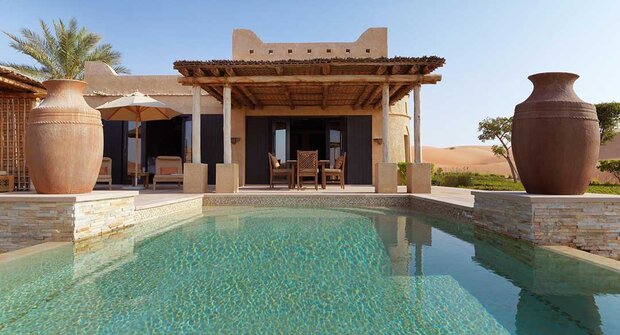 This hotel is one of the most lovely resorts in Dubai, which is located among the orange sand dunes of the desert. This hotel has bedrooms and suites, all of which have been transformed into a special atmosphere with a beautiful view and traditional Arabic decoration.
They are called desert retreats, each of them has a private pool. In this complex, you can enjoy the beautiful view of the sea and the hills together. So it is one of the best hotels in Dubai's deserts.
Ras Al Khaimah desert resort: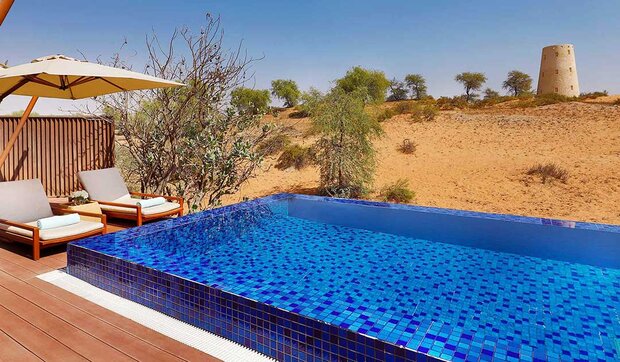 This hotel is located in a protected area. Tourists can see peace, beautiful scenery and old Bedouin culture in it and enjoy its swimming pool, private docks, rest areas, restaurants and beautiful cafes.
Talal Al Ain desert resort:
This is a luxury village and one of the best hotels in Dubai deserts. This hotel is in Al Ain where guests can see traditional artworks and Arabic decorations in the rooms and suites. This hotel has both luxury rooms and three-bedroom villas with a private pool and Jacuzzi. Depending on their taste, guests can read a little in its cozy library or enjoy the therapeutic hot springs.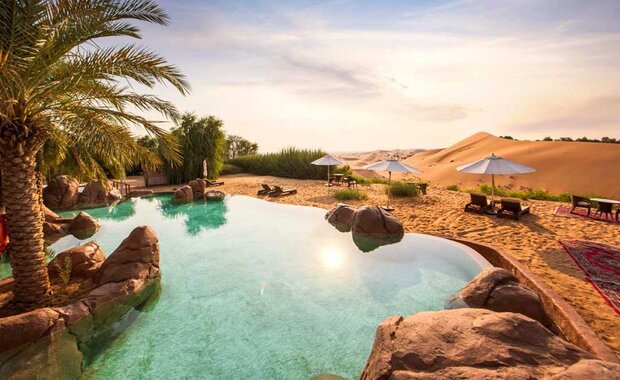 Mysk Al Badayer desert resort:
This hotel is one of the luxurious resorts of Sharjah and a great place to stay. This traditional hotel is located in an Arabic atmosphere, but it has all the modern facilities needed. It is located in Sharjah and offers sweet experiences such as cycling, horse riding and desert safari to its guests.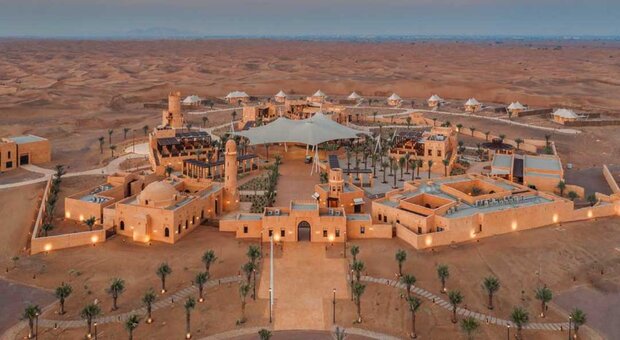 This article is an advertisement and Mehr News Agency has no opinion on its content.