On Friday, Iran men's national taekwondo team stood on the third podium with three silver medals and one bronze which amounted to 46 points.
South Korea with three gold and one bronze (67 points) finished first in the tournament while the Russian outfit stood on the second podium with one gold, three silver and one bronze (63 points).
Meanwhile, the Iranian women finished 11th thanks to the silver medal garnered by the 19-year-old taekwondo practitioner and bronze medalist at the 2016 Rio Olympic Games, Kimia Alizadeh Zenoozi, who won the medal in the women's minus 62-kilogram class.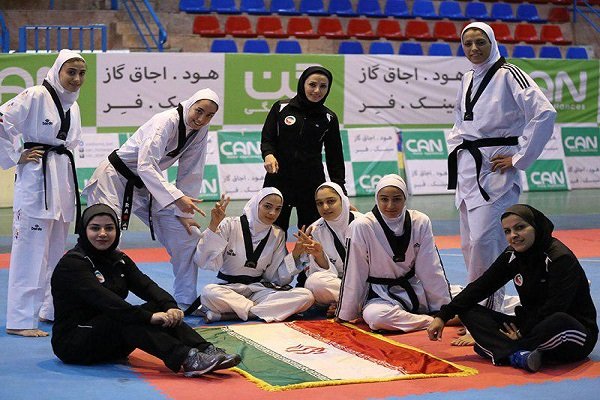 Alizadeh's silver medal is the first medal won by Iranian women taekwondo practitioners in the world championships. Her bronze at the 2016 Rio Olympic Games was also the first medal won by female Iranian taekwondo fighters at the Olympics.
The 23rd edition of the world taekwondo championships opened in Muju, South Korea, on June 24 and ran through June 30. A total of 973 athletes from 183 countries took part in the international tournament.
MS/4017478/4017365