A few days earlier, a villager in Siahkal of Gilan province contacted the environment office of the region to report the finding of his domesticated cow's carcass after it had gone missing the night before.
Head of Siahkal Environment Office made the announcement saying "upon receiving the report, experts and foresters headed to the location to conduct further investigation."
"Teeth marks and footprints left in place all served as indications to a leopard attack," said Mirzaei adding "in order to better identify the hunter animal, a camera trap was installed in front of the prey's carcass."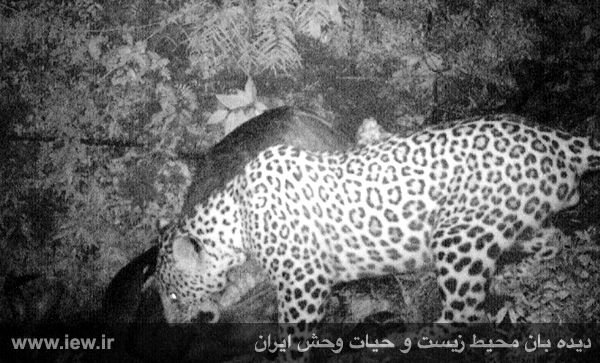 When the camera's memory was analyzed a few days later, images of a huge male leopard were revealed who had revisited its prey in the middle of the night.
Fortunately, the insightful and nature-friendly farmer had refused to take any arbitrary action against the attacker leopard raising the issue with the environment office of the region instead.
Given that an insurance company has provided an insurance policy to cover Persian Leopard in coordination with Iran's Department of Environment, the villager will be reimbursed for the loss of his domestic cow.
HA/3739513