Defending champion Sourian beat South Korean Gyu-Jin Choi on Monday night in 55kg class and won the title for the fifth successive year.
"I am so happy to win the gold in World Championship but I will think about winning gold in the 2012 Olympic Games," the 25-year old said.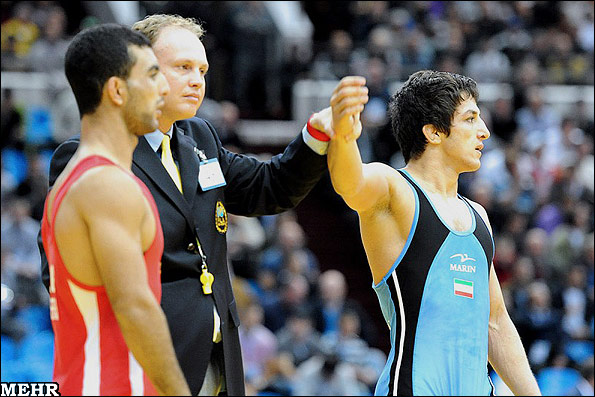 Amir Aliakbari was another Iranian wrestler who won gold medal. The 96kg class defeated Tsimafei Dzeinichenka of Belarus in the final and won his first gold medal. Aliakbari also beat Olympic gold medalist Aslanbeck Khushtov in the tournament.

"Defeating Khushtov is a big job. I hardly tried during the past months and I want to present my gold to my mother," the 96 kg class said.

More than 1,200 athletes from 100 countries have participated in the 2010 World Wrestling Championship in Moscow.

MH/MH
END
MNA