Ask any Iranian about Prof. Mahmoud Hessabi and most often than not you would hear, "yes, he was the student of Einstein, wasn't he?" They may also tell you about a museum that bears his name located on a street of the same name in Tajrish neighborhood, along the northern edge of Tehran. But who was he really, this man who has to his name the Legion d'honneur for his theories in physics?
Born in 1903 in Tehran to a family hailed from Tafresh, in Markazi Province of Iran, Mahmoud Hessabi quickly rose to a status of recognition among his peers. His grandfather being the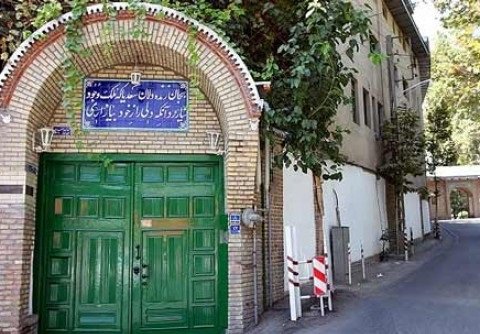 ambassador to Baghdad at the time was the reason the family had to move to Iraq and from there to the Syrian capital Damascus and then to Beirut when Dr. Hessabi was only seven years old.
His studies in high school while in the Lebanese city coincided with the start of the First World War, and the French schools, including the one in which he was studying, had to close down. That did not deter him from pursuing his studies, however. With two years of home schooling, he was admitted at the American College of Beirut, graduating with a bachelor's degree of Art and Science at the age of seventeen. He obtained his biology degree when he was nineteen, and then continued his studies in Civil Engineering. He then studied Medical Science, Mathematics and Astronomy. As a graduate of the Engineering School in Beirut, he was admitted to the "Ecole Superieure d'Electricite" and obtained a bachelor's degree in electrical engineering in 1925. At the same time, he was employed by the French Electric Railway Company.
In the meantime, Hessabi continued his studies in physics at Paris-Sorbonne University, obtaining his doctorate in 1927. There is a strong claim that he was the sole Iranian student of Professor Albert Einstein (although there are some controversies around the legitimacy of this matter,) and during his years of scientific research he had discussions with well-known scientists such as Erwin Schrodinger, Max Born, Enrico Fermi, Paul Dirac and Neils Bohr. He undertook research in Princeton and Chicago, and carried out many different experiments in order to verify his theories which included "Sensitivity of Photoelectric Cells," the breakage of light near solid matter, and the most well-known among the world scientists, "Infinitely Extended Particles."
In his book "Childhood Stories of Great Historical Figures," Ahmad Sadeghi Ardestani maintains that as Hessabi started his education at Sorbonne, the monthly allowance he received from his family was cut off. Mahmoud's brother in Iran managed to get a loan from Iran's Roads Ministry in return for the promise of his employment in the ministry. On his return to Iran after his graduation, he was employed by the ministry.
Dr. Hessabi played the most prominent role in channeling modern aspects of science into Iran and established the first university, the first teacher training center and many cultural and scientific centers such as the Civil Engineering School and the Academy of Iranian Literature. His name is bonded with academic teaching of physics and establishing universities in Iran.
In addition to having 25 research papers, articles and books put into print, Dr. Hessabi had a good command of French, English, German and Arabic languages and he also knew Sanskrit, Latin, Greek, Pahlavi, Avesta, Turkish and Italian, which he used for his etymological studies. He was awarded the medal of "Commandeur de la Legion d'Honneur", the greatest French scientific, medal for his theories.
Professor Mahmoud Hessabi, the Father of Modern Physics in Iran and a distinctive scientific figure, contributed a lot to the progress of science, especially in his motherland, for more than sixty years.
The eminent physicist died on 3 September 1992 while under medical care at Geneva Cardiac Hospital, yet his memory lives on.