Such a gesture of reconciliation was highly promoted by hundreds of Iranian artisans at the 30th National Crafts Exhibition, which came to an end in Tehran on Friday.
Organized by the Cultural Heritage, Handicrafts and Tourism Organization, the 7-day event also embraced the third edition of Khane-Irani, literally meaning "Iranian Home", in a relatively vast pavilion ran by the private sector.
Khane-Irani made its debut at the 28th edition of the sales exhibit with a motto of embedding traditional handicrafts in modern homes.
According to its executive manager, Khane-Irani, which is run by several architects and interior designers, tries to build empathy for simple folk styles of decoration in homes.
"Exposure to handmade products for instances ones made out of wood gives people a sense of peace and tranquility," said Hoda Seraj in an interview with the Tehran Times.
"Our ultimate goal is to foster the culture of using contemporary handicrafts in homes, hotels and building projects."
"We have inaugurated a branch in Tabriz, [the capital of northwestern East Azarbaijan province] and are making efforts to run branches in other provinces across the country," she added.
Figo Lee, a visitor from Shanghai, China, who was browsing objects at Khane-Irani told the Tehran Times: "To me as a foreigner, it seems very interesting… I have seen a lot of traditional handicrafts and they were fantastic."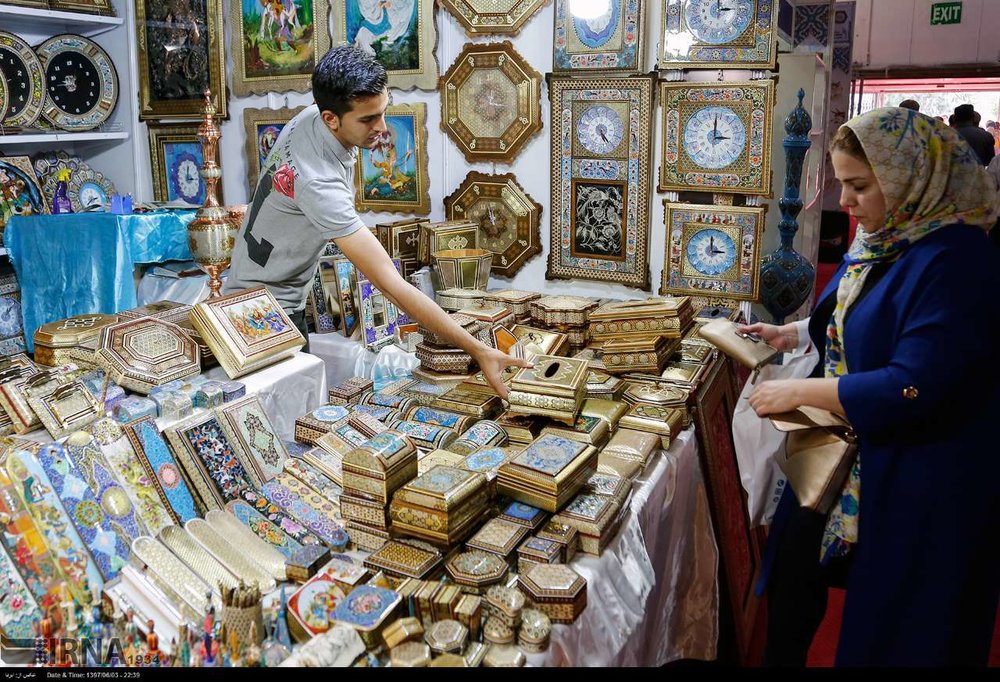 Back in June, CHHTO Director Ali-Asghar Mounesan publicized a plan to run a special festival dedicated to handicrafts and ways of their usage in decorating high-rise buildings, adding "Handicrafts can benefit construction industry of the country by creating lavishly decorated structures and apartments."
The National Crafts Exhibition put on show woodwork, illuminated manuscript, miniature, textile printing, enamel, leatherwork, handwoven products, calligraphy, traditional musical instruments, metalwork, and marquetry, amongst other lavish patchworks.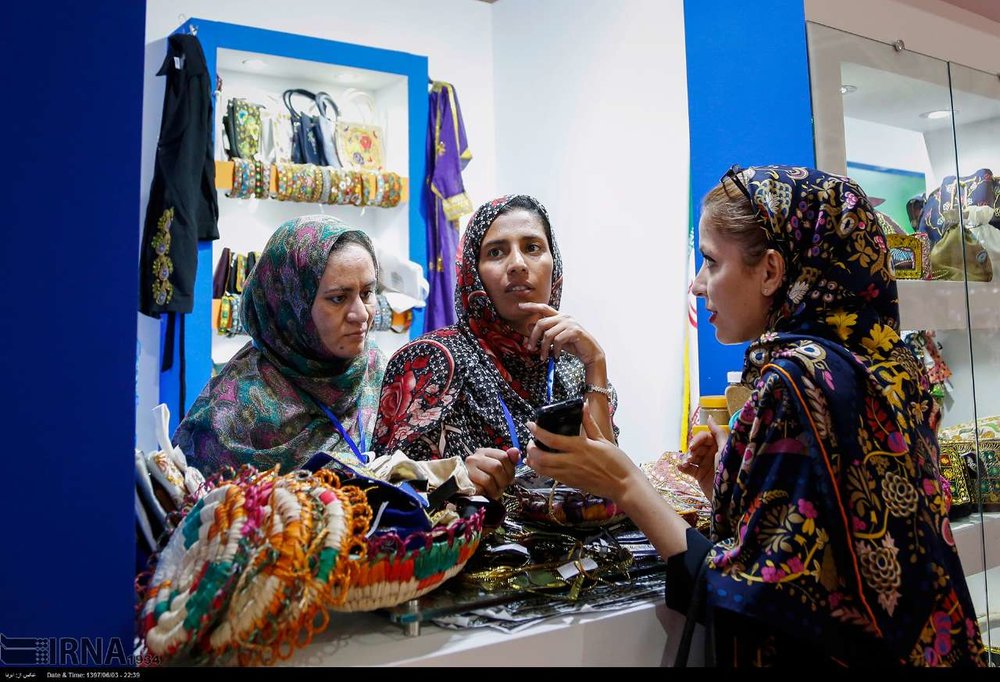 It was the second year that the event was being held concurrent with the national carpet exhibition in a bid to lure more visitors.
In addition, visitors had a chance to taste variety of traditional and regional colorful snacks and dishes typically embellished with fragrant herbs.
MNA/TT