A cold but hazy night of February 11, the avid crowd swarmed the Festival Hall in the Tower. Contrary to expectations, the ceremony started exactly 19 hours local time. Those who had not had a ticket were requesting for one from high-profile guests who had the privilege of being specially favored; the check-in security guards were quite hectic and no one could go inside uncontrolled. This tight checks belied the expectations of many an audience who enjoyed the free pass amid the large rush of crowd to the Hall when 'Lantouri' was being screened earlier during the Festival.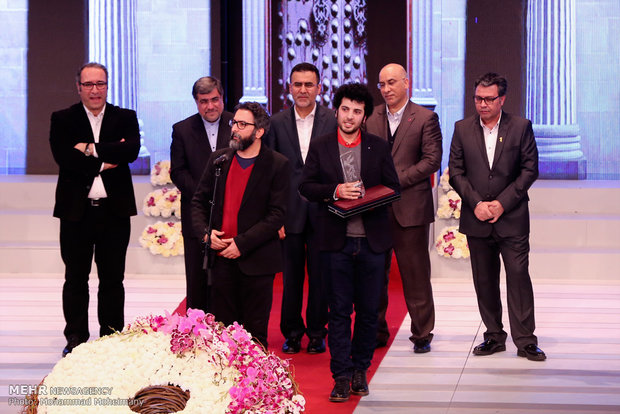 A special row (no. 14) was kindly dedicated to journalists and reporters of mass media. 15 minutes before the ceremony, the gates opened and the audience was allowed to find their seats in the Hall. The prologue was two musical pieces by a 'virtual' band of players whose performance was displayed on the silver screen along with Mohammad Motamedi singing live in the Hall. Surprisingly enough, the message of the Festival secretary Mohammad Heidari was in form of an epistle (letter) written by Heidari to himself and the audience and read aloud by someone for audience.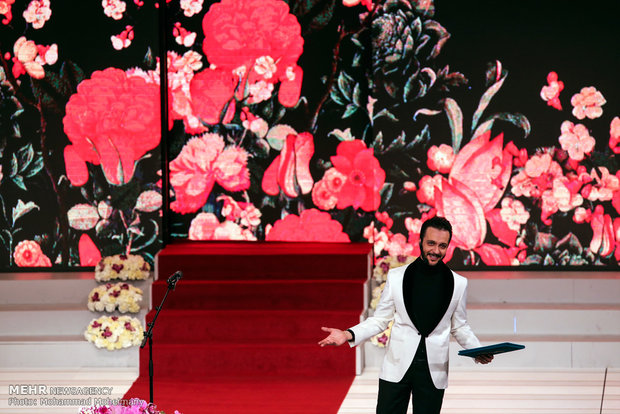 The epistle called Heidari himself and the cinema industry managers for 'tolerance, solidarity, cooperation, friendship, and avoiding prejudgments of others.' The most exciting part of the ceremony was when winners came to podium to receive much-awaited crystal Simorgh. 'Mina's Choice' was nominated in 9 and 'Eternity and a Day' was nominated in 10 sections for Simorgh. Ebrahim Hatamikia's 'Bodyguard' was nominated for six sections other than Best Director and Best Film awards, and a general understanding was that the jury members cooperated unanimously to shun him by defying his admired work. In the absence of 'Bodyguard,' Kamal Tabrizi's 'Mina's Choice' was a clear favor by the jury to clinch most of the Simorghs available; however, the contrary was the case the film got a Simorgh only for Best Composer with Mohammad Reza Aliqoli. Its Simorgh was equally divided into 'Mina's Choice' and 'The Daughter,' since Aliqoli was nominated for his compositions in these two films.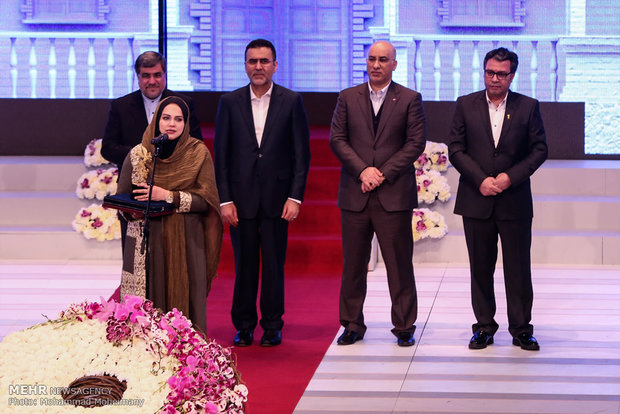 Saeid Roustaei's 'Eternity and a Day' set a new record in the history of the Festival with receiving 9 crystal Simorghs; 'Standing in the Dust' came second. The jury's job was brilliant in equal distribution of Simorgh and in sending the audience satisfied to theri homes after the smoke had cleared. The most conspicuous issue was that Hatamikia was absent. He received absentee accolade by Parviz Parastouei, the winner of Best Actor Simorgh for his role as Heidar Zabihi in Hatamikia's 'Bodyguard', and Hadi Eslami who received the Simorgh for Best Visual Effects, also for 'Bodyguard.' Mohammad Hossein Mahdavian and Mohhammad Reza Shojaei, director and costume designer of 'Standing in the Dust,' which won the Best Film Simorgh, criticized the jury's decision to exclude Hatamikia in two sections of Best Director and Best Film sections.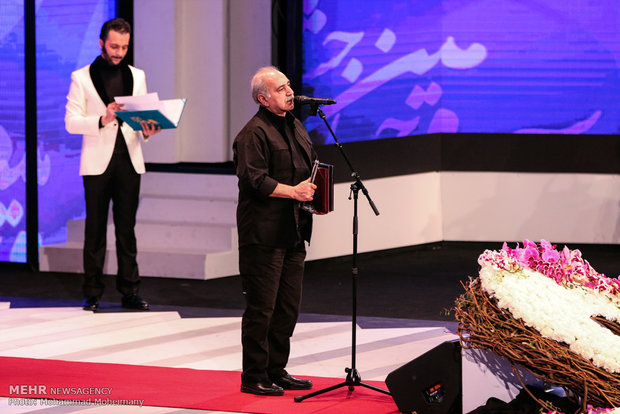 Best Actress Simorgh went to Parinaz Izadyar for her role in 'Eternity and a Day.' Also, Best Supporting Actress was clinched by Shabnam Moghadami for her roles in 'Breath' and 'Spare Part.'
The closing part of the ceremony was films by audience announced by Reza Mirkarimi, the new head of Iran's House of Cinema: 'Eternity and a Day,' 'Bodyguard,' 'Barcode,' 'Standing in the Dust,' and 'A Dragon Arrives!'
SH/3050200