He made the remarks in a Saturday meeting with Speaker of the National Assembly of Pakistan Asad Qaiser on the sideline of the 2nd Speakers' Conference in Tehran.
Rouhani stressed the importance of comprehensive development of relations between Iran and Pakistan, especially in fighting terrorism, adding, "today, collective and more serious efforts to fight terrorism and extremism is very important."
"This conference is a good initiative for the development of security and regional cooperation," the official website of Iranian President quoted him as saying.
Stressing the importance of the collective fight against terrorism and extremism, he continued, "those who have created terrorist groups in the past decades have betrayed the peoples of the region."
"Most of these terrorist groups have been created as the result of the proxy war between the United States and the Soviet Union," he added.
The president also said, "those who support terrorist groups in Iran are the US, the West, and the Zionist Regime."
Iran and Pakistan are two neighboring Muslim countries that have had amicable relations througout the history, said Rouhani adding, "we should take serious steps in fighting terrorism."
He also said, "I hope that the seven Iranian border guards that are held hostage by terrorist groups on the Pakistani soil return home safely as soon as possible with more efforts by the Pakistani army."
Rouhani went on to say that the Islamic Republic of Iran is ready to develop economic, cultural and scientific relations with Pakistan and emphasized the development of Tehran-Islamabad relations.
He also said, "Iran is ready to provide Pakistan with its energy, including natural gas, oil, and power in the long term."
"To develop relations between friendly countries, we need to stand up to US' bullying and sanctions and find solutions for deepening cooperation and relations," he added.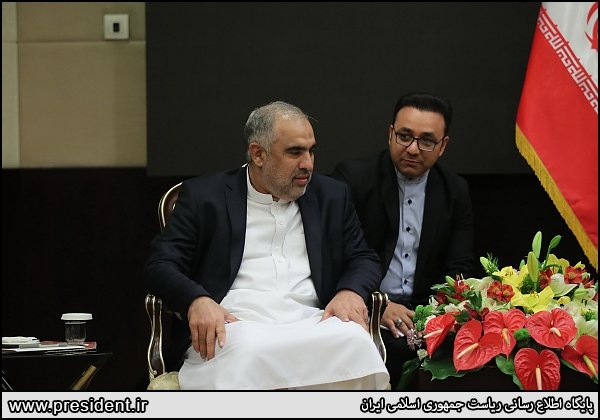 For his part, Asad Qaiser expressed condolences over the Thursday terrorist attack in Chabahar, which left two people dead and injured over 30 others, saying, "today, the Pakistani government and nation, as well as different parties, are united in the fight against terrorism."
He continued, "Pakistan is ready to interact with Iran in the fight against terrorism and development of regional security."
MNA/PR