Zarif arrived in Islamabad this morning atop a political and military delegation for a visit aimed at pursuing the case on the abducted Iranian border guards who have held hostage in Pakistan by the so-called Jaish ul-Adl terror group since October 16.
Meeting with Pakistani Foreign Minister Shah Mehmood Qureshi on Wednesday, Zarif thanked Pakistani officials for the display of good will and their efforts for ensuring the safe return of Iranian border guards, and noted the previous political and military agreements signed between the two sides.
Zarif also presented his Pakistani counterpart with some proposals to improve border security and conduct joint operations against terrorist and criminal groups.
For his part, the Pakistani diplomat highlighted the amicable ties between the two countries, calling for improvement of communication and intelligence exchange in a bid to remove existing concerns on Iran's part.
Iran's security is Pakistan's security, and we will put in every effort and use every resource to ease Iran's security concerns along the borders, he vowed.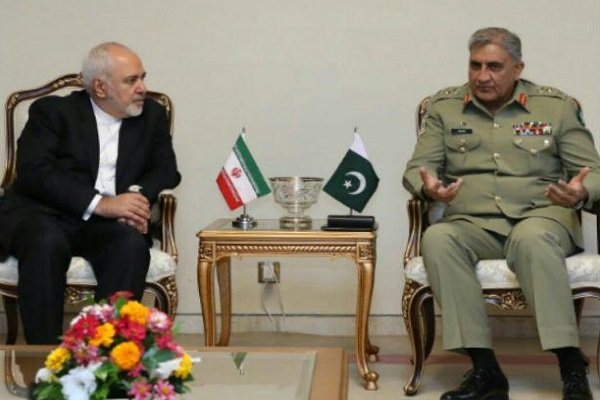 Zarif also held talks with Pakistan's Chief of Army Staff, Qamar Javed Bajwa, calling for joint cooperation and efforts for ensuring border security, accelerating efforts and measures for the release of Iranian border guards, as well as cooperation for establishing peace and security in the region, particularly in Yemen and Afghanistan.
MS/4446114/4446236