According to the official license it has from Central Insurance, Bimeh.com is cooperating with all insurance companies, and you, as an insurance insurer, can buy the insurance policy you want from any of the companies. Also, this agency is ready to answer your questions and provide insurance services 24 hours a day without any location restrictions. Stay with us to inform you with complete information about the services of this brokerage.
Bimeh.com insurance system and what you need to know
As mentioned, the Bimeh.com online buying insurance system provides the conditions for inquiry and comparison of services, plans, and insurance coverage in all insurance companies, so that with just a few clicks, a complete list of prices and coverages of insurance companies is available for you.
In this system, you can use the reminder system to not forget to renew the insurance policy and also issue the insurance policy you want online without spending time and energy. If you are one of the people who have felt the changes due to the advancement of technology and want to escape from the traffic on the streets, we recommend that you benefit from the services of the Bimeh.com online brokerage.
What services does Bimeh.com provide?
If you are also looking for a way to easily buy your insurance online, just use the Bimeh.com online purchase system. Due to buy insurance online without any hassle, just enter the home page of Bimeh.com to check the conditions and services of insurance companies one by one to get the best insurance at the right price. The general services at Bimeh.com are as follows:
Bimeh.com experts will provide free advice and be by your side in all stages of choosing and buying insurance.
In this system, you can easily check the price and conditions of plans, coverages, and limits of obligations in different insurance companies and compare the conditions and prices of insurance.
Easily and in less than 15 minutes, the insurance you want can be purchased and issued quickly and easily. It will also be sent to you wherever you are in Iran.
With the safest and most reliable payment portals, this insurance system provides secure payment conditions for you as an insurer so that you can enjoy your shopping with peace of mind.
What products can be purchased from Bimeh.com?
If you are among the people who want to buy insurance online, you need to know the services and coverage of insurance companies. On the other hand, it is not possible to perform all the insurance services of insurance companies in person at the same time. Therefore, we recommend that you use licensed central insurance systems that sell insurance policies. Bimeh.com and https://www.hdfcergo.com provide the conditions for purchasing all kinds of insurance products for all insurers to prepare the best insurance policy according to their needs in terms of coverage and risks. In fact, Bimeh.com as a reference and the complete platform is trying to display all the services of insurance companies in an online space for you.
The insurance products in the Bimeh.com system are:
Elevator Insurance
Third party car insurance( https://bimeh.com/thirdparty), motor insurance and car body insurance
Fire insurance and earthquake insurance
Liability insurance and employer's insurance
Travel Insurance
Corona Insurance
Supplementary medical insurance and medical insurance
Sports insurance
Be careful that all insurance products can be purchased with inquiry and comparison conditions, and you can easily buy an insurance policy with just a few clicks and less than a few minutes.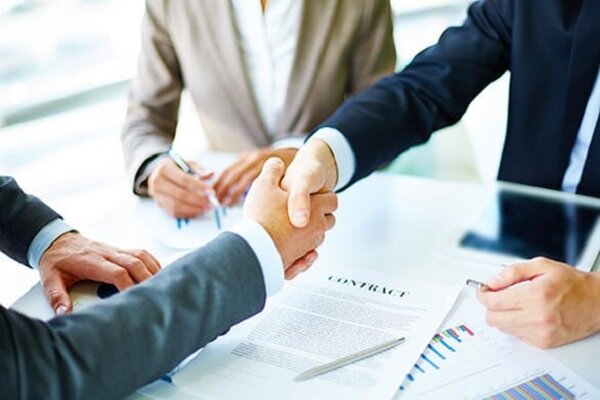 Why buy an insurance policy from Bimeh.com?
So far, you have learned about the importance of buying insurance online and the services of insurance companies. But why get your insurance policy from insurance.com?
With the advancement of technology that we have mentioned, we see fewer people who have not welcomed these changes and prefer to buy in person in the traditional ways. On the other hand, it is better to give you good news about buying insurance that most people prefer to do their shopping online, but why?
The various advantages that Bimeh.com and other Brokerages with license from central insurance have considered for insurers have made people prefer to buy their insurance policies online. But what advantages Bimeh.com provides exclusively for users:
• Buying insurance in the Bimeh.com system is online, so as a result, traffic and energy consumption will be avoided.
• In this system, you can easily query and compare the services of insurance companies and then proceed to purchase insurance.
• Bimeh.com consultants will be with the insurers during the provision of their services and will provide advice if needed.
• Examining all the services of insurance companies is one of the other advantages of buying insurance from the Bimeh.com brokerage system.
• At the end of the purchase, you can use your tracking code to track the purchase.
Therefore, it can be said that buying online and preparing a platform for querying and comparing insurance policies are among the most important advantages of using the Bimeh.com system.
Inquiring about the authenticity of the insurance policy at Bimeh.com
In order to determine the authenticity of the insurance, Central Insurance has designed the Sanhab insurance inquiry system. But insurance.com has provided the conditions to provide insurance policy inquiries to insurers and to facilitate this inquiry.
As an insurer go through the following steps:
• Select the insurance company or insurer.
• Enter the policy number printed on the policy in the policy number field.
• Enter the national code of the insurer in the case of natural persons and the national identification code in the case of legal entities in the field of the national code of the insurer.
• Enter your mobile phone number for further notifications.
• Enter the security code carefully.
• Click the inquiry button.
In general, the mission and goal of the Bimeh.com system are to provide impartial and fair services of insurance companies to insurers. Here at Bimeh.com, we don't claim that we are the best insurance agency but one thing is for real, our passion is considering your needs and making insurance online buying easy for you.
This article is an advertisement and Mehr News Agency has no opinion on its content.