The first session in Baku has looked at the future of news consumption. The session was moderated by President of the News Agencies World Council, CEO of Press Association Group Clive Marshall, who highlighted issues on the agenda.
Speakers included Director of Editorial Network at News Corp Alan Oakley, Director General of Al Arabiya Turki Abdullah Aldakhil, Global Head of Network at Axel Springer Romanus Otte, Director of Stibo Accelerator Kim Svendsen and Special correspondent of AZERTAC in the USA Yusif Babanli.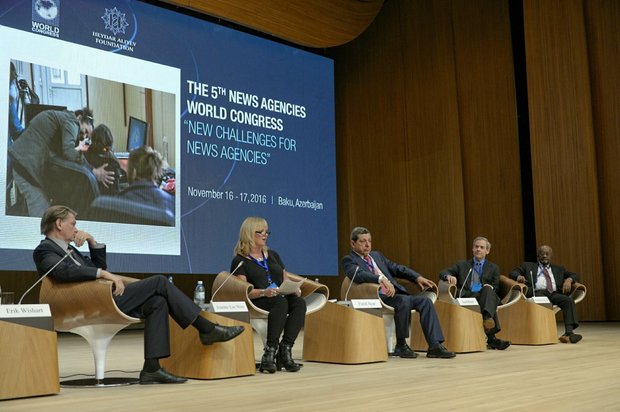 The second session discussed the challenges and opportunities of new technologies and social media. It was moderated by Secretary General of OANA, First Deputy Director General of TASS Mikhail Gusman. He said the Congress is a good platform to share ideas, and find ways of tackling the challenges that the media business is facing.
Speakers at the session included President of South Korean news agency Yonhap Park No-Hwang, Editor in chief of Australian Associated, Press (AAP) Tony Gillies, Editor in chief of Press Association Peter Clifton, and CEO of Islamic Republic News Agency Mohammad Khodadi.
The third session discussed the news agency innovation. It was moderated by CEO of Australian Associated Press (AAP) Bruce Davidson.
Speakers included Chief Digital Officer at German DPA Meinolf Ellers, video journalist at Spanish EFE agency Ignacio Martin, Asia Pacific News Director at AP Edward Mason Anthony, Global Head of Sales at Reuters Anita Louise Tobias, member of the Board of Directors of Anadolu Agency Saban Kizildag, President of OANA, Director General of TASS Sergei Mikhaylov, Deputy Managing Director of Kyodo Kakuya Ogata.
The fourth session on "Training journalists for a multi-media future," was moderated by Secretary General of the Federation of Arab News Agencies (FANA) Farid Ayar.
Panelists at the session included Global Head of Training at DMA-Media Joanne Lin Weir, member of AFP Global News Management Erik Wishart, CEO of Notimex Alejandro Ramos Esquivel, Deputy Managing Editor of LA Times Scott Kraft and UNESCO Deputy Director General Getachew Engida.
Joanne Lin Weir spoke about the widespread use of mobile journalism. "It is important to hold courses on social media journalism. The media should invest in this field and organize courses for young journalists in this regard."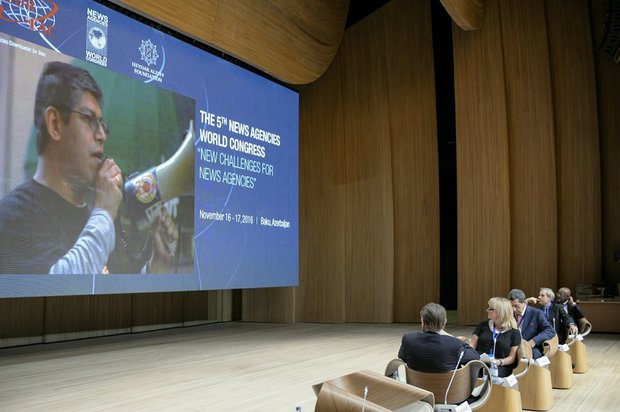 In his speech, Erik Wishart noted that non-professional young people starts their journalistic activities through social media.
"These young people should attend trainings regarding the preparation of news and reportages. They should have information about the photos that could negatively influence the families of victims while used in the news. They should honor ethic rules. Turkish media disseminated the photo of drowned Syrian refugee boy Alan that increased the world community's attention towards the migrant problem. It was one of the rare photos," he added.
Alejandro Ramos Esquivel underlined major changes in technology and said the internet has opened the way to a global change. "Today, smartphones serve as the main source of news. The number of TV and radio audience is decreasing, revenues of traditional media outlets are declining. Conventional media is fading out."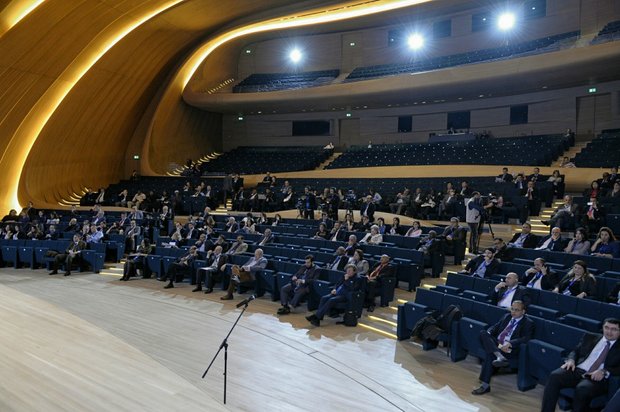 Delivering a speech at the panel session, Scott Kraft stressed the role of journalist in recent presidential election in the US. "We are trying to thoroughly investigate an important event and disseminate true information. We should be operative. Great political events like elections, terrorist attacks are printed on the main page of outlets. Templates should be used in promptly disseminating true news," he said.
UNESCO Deputy Director General Getachew Engida said global change has begun in journalism.
"The process of training journalists has changed. We should keep away from traditional journalism. The development of new technologies raises the issue of security. Training of journalists must be started with fundamental knowledge. UNESCO is holding sufficient trainings in this regard."
SH/PR