The massive exercises kicked off on Wednesday morning with the involvement of more than 150 new advanced drones. The exercises will continue for two days.
The spokesperson of the exercise Rear Admiral Mahmoud Mousavi said that on the first day of the army's joint drone exercises, surveillance and reconnaissance drones from the four forces of the army successfully carried out the operation of monitoring the country's borders and identifying the targets in the general area of the exercise.
He added that homegrown Yasir, Sadeq (Sincere), Yazdan, and Ababil-3 tactical surveillance unmanned aerial vehicles, Pelican vertical takeoff and landing (VTOL) naval drone, in addition to Mohajer-6 ISTAR aircraft were flown from different bases across Iran and monitored the country's frontiers.
The aircraft, he added, successfully identified designated targets in the general zone of the exercise as well as international waters.
"Due to the expansion of unmanned aerial capabilities, execution of various and numerous drone missions and the need to coordinate such flights, the Army has as set up a command and control network for the drone operations," Mousavi said.
"This exercise exhibits only a small fraction of the achievements made by the Islamic Republic of Iran Army in connection with domestically-developed drones," he pointed out.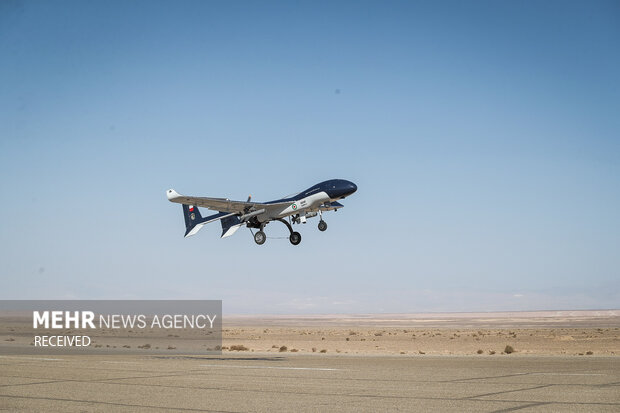 Earlier on Tuesday, Deputy Chief of the Iranian Army for Coordination Rear Admiral Habibollah Sayyari announced the holding of the massive exercises.
The drones, he said, have been manufactured by the Army and the Defense Ministry in cooperation with local knowledge-based companies, and they would be flown in the drills.
According to the commander, the drills would cover all areas across Iran, from the Persian Gulf and the Sea of Oman in the south to the northern and central parts of the country.
ZZ/5571326