At the order of Commander of Iran's Army Major General Seyed Abdolrahim Mousavi, 'Sahand' destroyer, a next-gen Moudge-class, has joined Iran's naval fleet in the Persian Gulf on Saturday and is ready to carry out missions on open and international waters.
'Sahand' is said to have twice the defensive and offensive power of Jamaran destoyer, with an upgraded torpedo tube, various types of anti-air and anti-surface weapons, surface-to-air and surface-to-surface missiles, and a point-defense system.
Sahand is also equipped with an anti-submarine system and a stealth system, and enjoys a higher maneuverability and increased operational range.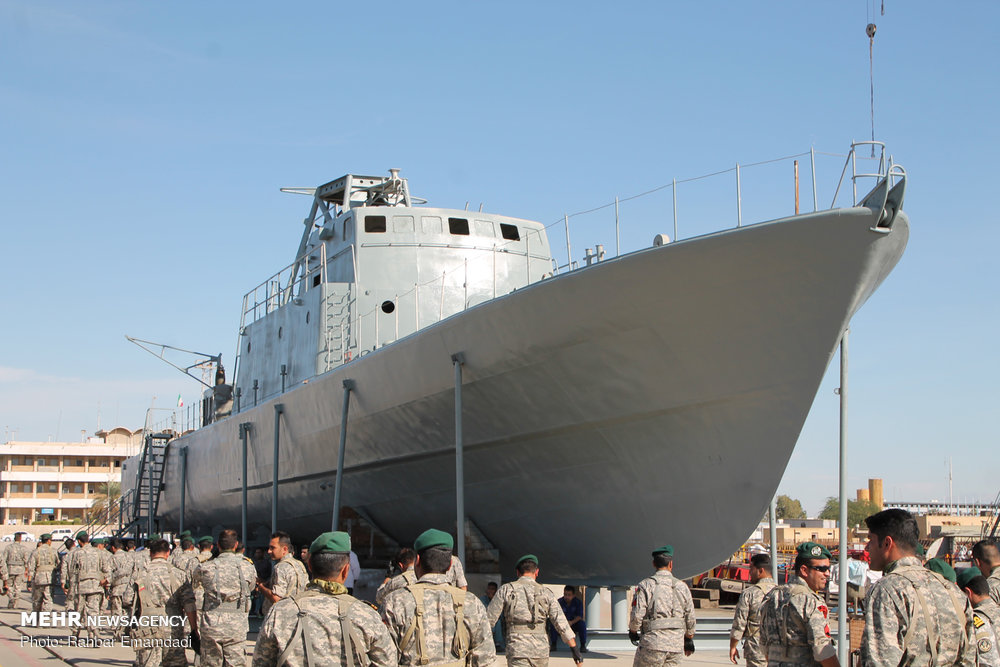 According to the report, Sahand is equipped with four powerful engines, which is more than the number of engines of Jamaran destroyer, and thus, is more advanced than Jamaran in terms of maneuvering performance.
Sahand is also capable of sailing on turbulent waters and distant oceans for 150 days while accompanied by a support vessel.
On Thursday, two Ghadir-class submarines capable of launching subsurface-to-surface missiles, torpedoes and mines joined Iran's naval fleet.
MS/4472250