The 7th edition of the auction was conducted by famous Iranian actor Hossein Pakdel at Parsian Hotel in Tehran. 13 artworks were presented in the classic category and 59 artworks in the modern section including pieces by Abbas Kiarostami, Manouchehr Yektaei, and Parviz Kalantari. The total proceeds of the auction stood at $8,020,000 which was some $300,000 less than the proceeds in the previous edition.
The first artwork that was hammered on Friday was an Untitled piece from the Snow White series by Abbas Kiarostami, which was sold at $56,411.
An untitled painting by celebrated Iranian poet and painter Sohrab Sepehri sold for $794,872, became the most expensive painting sold in the auction.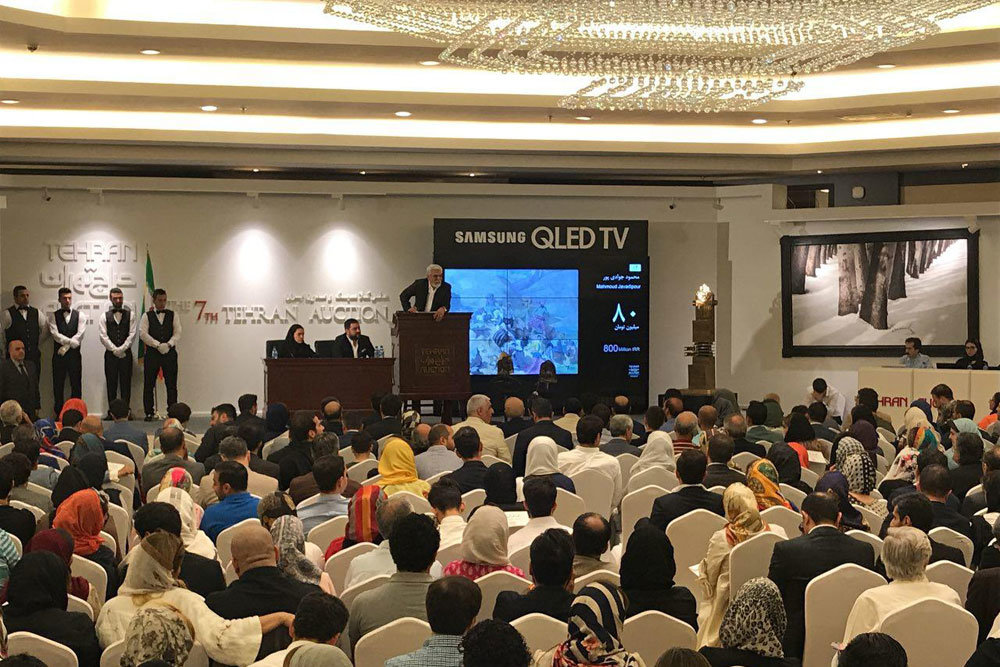 Other works that attracted large sums include 'Poet and Cage' by sculptor Parviz Tanavoli ($641,026), 'Blind Eagle' by Bahman Mohassess ($307,693), and another untitled painting from the Tree Trunks series by Sepehri ($307,693).
The first of its kind in Iran, Tehran Auction was launched in 2012 as an independent and private initiative to introduce the best of Iranian art ranging from established and emerging Iranian artists to Iranian art collectors and global audience.
MS/4024074