Ayatollah Hassan Hassanzadeh Amoli won top special award.
In the human sciences section, Ayatollah Abdollah Javadi-Amoli and Ayatollah Mohammad-Taqi Mesbah Yazdi won first and second awards respectively. No third winner was announced.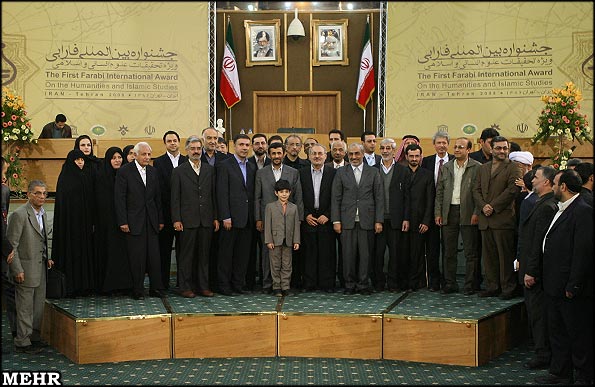 Tribute was paid to the late Jafar Shahidi in the Persian language and literature section and the top award was presented to his family. Second award went to Moluk Hosseini Beheshti and third award went to Mahbubeh Mobasheri.
In the history, geography and archaeology section, first award went to Zohreh Hadiani, second to Abbas Hashemzadeh and the youth award went to Reza Afhami.
In the social sciences and communication section, Faramarz Rafipur won first award and Abdolvahab Shahli won the youth award. No second award was announced in this section.
In the political and international section, Ebrahim Hassan-Beigi was honored and no awards were presented.
In the legal section, first award went to Morteza Adel, third award went to Saeid Bigdeli and the youth award went to Mohammad-Javad Javid. There was no second award winner.
In the philosophy section, second award went to Nayyer Tahuri. This section had no first and third award winners.
Tributes were also paid to the late Ayatollah Marefat in the fiqh section, and the late Ali-Mohammad Kardan in the psychology section.
In the international section French Orientalist Charles-Henri de Fouchecour was awarded for his work "Moralia: Les Notions Morales Dans La Litterature Persane Du 3e/9e Au 7e/13e Siecle", and Zahir Ahmad Siddiqi from Pakistan was honored for his work "Ganjeena-e-Maani".
Yunes Jafari from India, Kazuo Morimoto from Japan and Richard Nelson Frye from the United States also received honors.
RM/MA
END
MNA