Commander of the Iranian Ground Force Brigadier General Ahmad Reza Pourdastan told local reporters on Wednesday that Iran and Russia have established firm ties in the field of military equipment supply, adding Russia has started delivering the S-300 missile defense system to Iran a few days.
He added that Iran has also on agenda the purchase of Russian T-90 battle tanks, saying 'given the expansion of ties between the two counties, we will certainly increase our military purchases from Russia."
Pourdastan added that Russian officials will make trips to Iran in the near future and Iranian experts will also visit Russia to sign a number of related contracts.
On November 9, Russia signed a new contract to supply Iran with the S-300 anti-aircraft missile systems by the end of the year for the first time since the 2010 freeze on supplies under the 1929 UN Security Council resolution.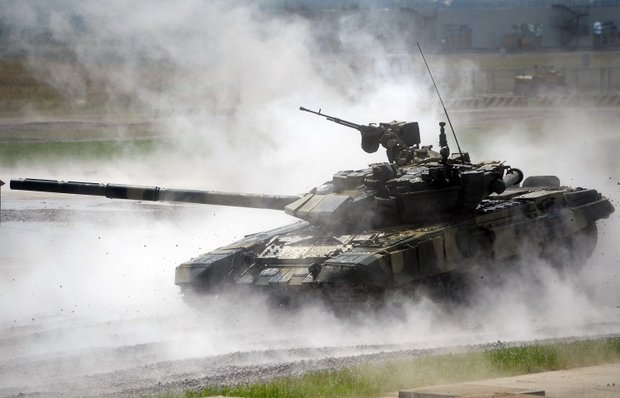 Elsewhere, the commander maintained that an anti-terrorism maneuver, quick response and hostage rescue operations drills will be held on the outskirts of Tehran later in December.
"Given the threats that we face, which are mostly in the form of proxy wars with Takfiri terrorist groups as the players, the country's Ground Force has planned a quick response maneuver," said the commander.
He went on to add that the drill dubbed 'anti-terrorism maneuver, quick response and hostage rescue' will be held on the outskirts of Tehran on December 21 or 22. He also noted that the maneuver will take place jointly by Iran's Ground Force and the Police Force.
"To defend our country, we will use every weapon, except for nuclear, chemical and microbiological armament and we know that upgrading our defense power is of high significance," Pourdastan had said on Tuesday, adding the Iranian army would nip in the bud any threat meant to affect the Islamic Republic.
MS/2995270