Making the remarks in a Tuesday meeting with Iranian Deputy Chairman of Parliament's National Security and Foreign Policy Committee Kamal Dehghani Firouzabadi in Tehran, Haspels also expressed concern over violation of international agreements like JCPOA and Paris by the United States.
Highlighting the need to expand economic ties between the two countries, he also said that the Netherlands is after maintaining the current level of bilateral relations with Iran.
Elsewhere he pointed to the dire humanitarian situation in Yemen, stressing the need to continue multilateral efforts to resolve the crisis.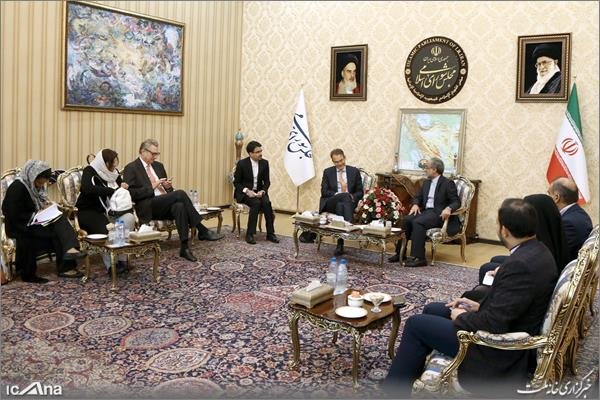 Kamal Dehghani Firouzabadi, for his part, said that principal policy of the Islamic Republic of Iran is to help to maintain peace and security in the region.
He went on to say that Iran prevents substantial tons of illegal drugs transit to Europe while incurring a considerable amount of human and financial costs.
The Iranian MP also added that Iran believes solutions for crises of the region can only be achieved through negotiations.
MAH/IRN83098695