Iran crushed Bahrain 3-0 in its opening match of the WAFF at Amman's King Abdullah Stadium on Friday. Bahrain had none of its foreign based players in this match.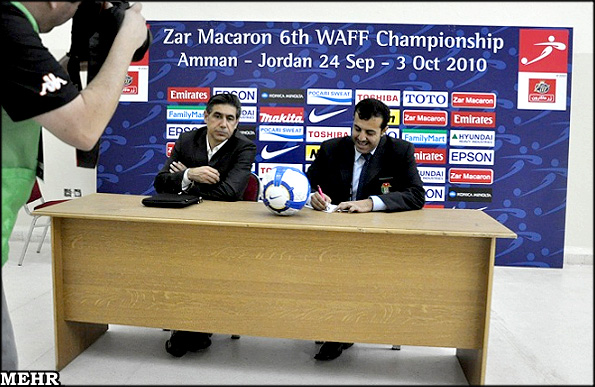 "It doesn't matter that Bahrain had none of its key players against us. WAFF is an international tournament and we must put on a good performance. WAFF can prepare us for the AFC 2011 Asian Cup," Ghotbi said in the post match news conference.

"Iran earned its seventh successive victory and this shows the many talented players we have," he added.

Iran is scheduled to play Oman on Tuesday.

MH/MRK
END
MNA