"Iran football team has good speed and is focused on winning. Of course, we have to forget about the victories against China and South Korea in the recent friendlies," Ghotbi said in the press conference ahead of West Asian Football Federation (WAFF) Championship.
"WAFF championship is a good opportunity for us to get ready for the 2011 AFC Asian Cup. Some good teams such as Iraq, Bahrain and Jordan will participate in the tournament," Ghotbi added.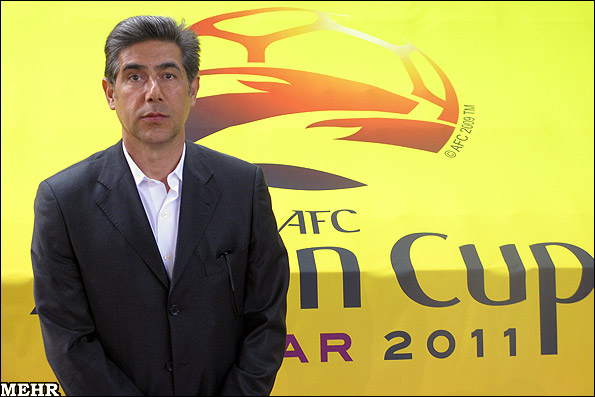 Asked about Farhad Majidi who bade farewell to the national team last week, Ghotbi said, "I didn't think about Majidi. We have a good team now and are working hard to get good results in the upcoming matches."

The 6th West Asian Football Federation (WAFF) Championship will be held in Amman, Jordan from September 24 to October 3.

Iran is in Group A along with Bahrain and Oman. Jordan, the United Arab Emirates and Syria are in Group B. Iraq will face Palestine and Yemen in Group C.

MH/MRK
END
MNA