South Korea and Iran have played against each other 23 times in which both teams have won eight times.
It will be the first meeting between the two teams since their home-and-away qualifiers for the 2010 FIFA World Cup. Both matches finished 1-1 with Park Ji-Sung scoring the equalizer each time.

"We don't always perform that well against Iran," said Park, adding, "We have to find their weak points, as we should do against all teams we play."

"But playing Iran is a good opportunity for us to assess ourselves before the Asian Cup. We can gain a lot of confidence from this match," he noted.

Iran has been drawn alongside defending champion Iraq, North Korea and the UAE in Group D of the 2011 AFC Asian Cup.

Afshin Ghotbi's team defeated Armenia and China in two friendlies. He is optimistic about this match.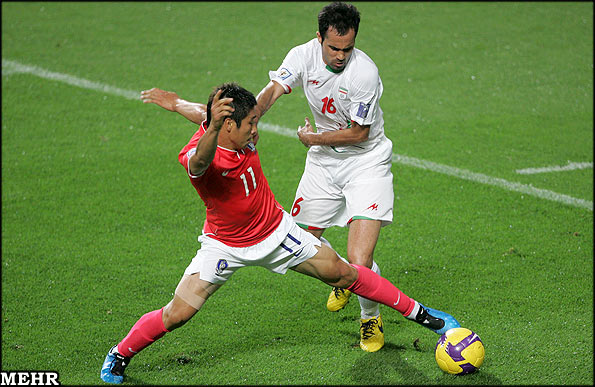 "We have a bad memory of playing in Seoul against South Korea. Iran was held to a draw against the Korean team and eventually failed to qualify for the 2010 World Cup. But we want to be happy at the end of this friendly against South Korea," Ghotbi concluded.

This is Cho Kwang-rae's second match in charge of South Korea. The Asian top team defeated Nigeria 2-1 last week since taking over from World Cup coach Hung Jung-moo.

"This is an important preparation match for the AFC Asian Cup and we will do our best to put in a good performance for the fans," Cho told journalists.

"We need to prepare with various tactics for the Asian Cup. One strategy is not enough. The fact is that we do not have enough time to prepare but we have to accept the situation." Cho added.

The Koreans are pooled with India, Australia and Bahrain in Group C of the AFC Asian Cup.

MH/MRK
END
MNA