Speaking at the news conference, Haddadi said, "I was a disorderly person before joining Memphis Grizzlies, but now I arrive at the training sessions 45 minutes early and stay at the gym another 30 minutes after the workout."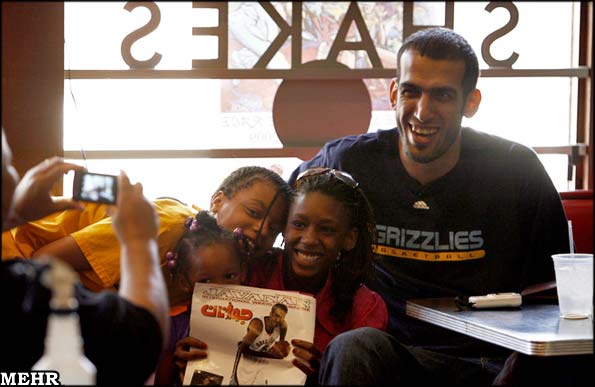 "I am interested in teamwork at the moment. My speed has improved and I can send better passes in the match," Haddadi added.
"My contract with Memphis Grizzlies will end next year. I will come back to the U.S. on June 20 and after 10 matches in the new season of NBA I will join the Iranian national team and accompany them in the FIBA Asian Championship which will be held in Tianjin, China in August", said the 7-foot-2 player.
Haddadi joined Memphis on August 28, 2008.
MH/MRK
END
MNA