Iran is scheduled to play North Korea on June 6. The team will also play the United Arab Emirates and South Korea on June 10th and 17th respectively.
Iran is fourth in the 2010 World Cup qualifiers in Group Two with six points. South Korea tops the pool with 11 points from five games, followed by its northern neighbor with 10 points from six games, with Saudi Arabia in third, also with 10 points from six games.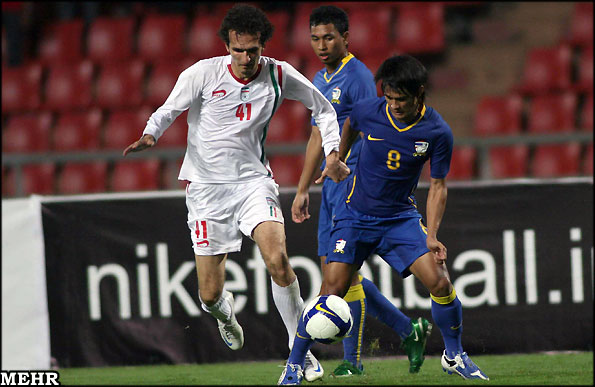 Afshin Ghotbi's team will play Thailand ahead of a training camp which will be held in China. Iran, which was originally scheduled to travel to China on May 27, will travel to the country two days after the date.

Asia has four automatic qualifying berths, with the third-placed teams in the two final qualifying groups playing off against each other for the right to take on Oceania zone victor New Zealand for a place in the finals.
"Thailand plays like North Korea. I think the match will help us prepare for the vital match," Ghotbi said.
Iran will play China national team and some Chinese clubs in the training camp as well. The team will travel to Pyongyang on June 4.
MH/MRK
END
MNA