Mohammad Ali Rajaii (1933-1981) was the second elected president of Iran. He was president for 14 days and was martyred on August 30.
The martyr's house in the 12th district of Tehran near the Baharestan neighborhood was converted into a museum. This is part of the long-term program of the Tehran Municipality.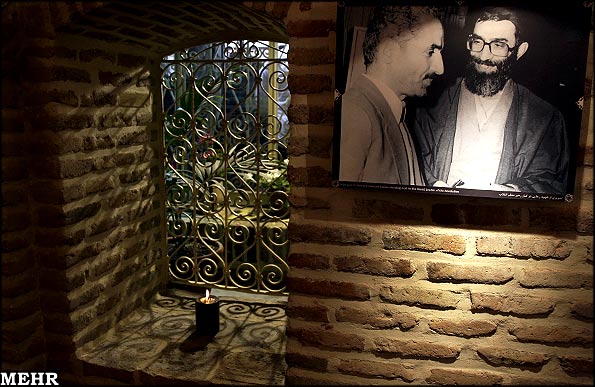 Nader Karami, the mayor of the 12th district attending the ceremony said, "We intend to change the house of one martyr in each district into a museum, or a cultural center. Martyr Rajaii's house was entrusted to the Martyrs' Foundation and, having preserved the basic structure, was converted into a museum.
He further pointed out the good characteristics of Rajaii and said he used to spend all his time and energy on people, which is a great lesson for today's managers.
Tehran Mayor Qalibaf also remarked that it is the duty of the organization to introduce figures like Rajaii to the younger generation.
He further noted that each hour is an opportunity to transfer culture and revive the values and beliefs that Islam has bestowed upon us. Martyrs (Morteza) Motahhari and Rajaii are true examples of these values.
Rajaii was the symbol of morality and modesty and Motahhari helped to guide our younger generation. The country has been uplifted from the self-sacrificing thoughts and deeds of individuals like him, he declared.
Museum of Martyr Rajaii should be transformed into the first research center for introducing the personality of the martyr and must be open to youths, he concluded.
The museum is located between Baharestan and Iran streets.
Rajaii was born in Qazvin. He served as Prime Minister from 1980-1981. He was also Minister of Foreign Affairs for five months, while he was Prime Minister.
RM/YAW
END
MNA