Bidarian swam 50 meters freestyle with a time of 23:67 seconds and improved Iran's record by 0:28 seconds. Hamid-Reza Mobarrez had already clocked a time of 23:95 in this event.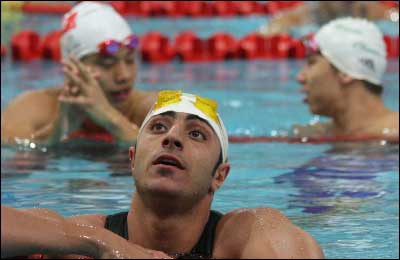 Bidarian needs 0:54 seconds to qualify for the Olympic.
Alirezaei has advanced to the event in the 100 meters breaststroke on Thursday as the first Iranian swimmer who has qualified for the Olympic.
MH/MRK
END
MNA