The event will be held in Tehran's Takhti Stadium from August 7 to 15 and Iran is in Group A along with Qatar and Palestine. In Group B, Syria, Jordan and Oman will play together.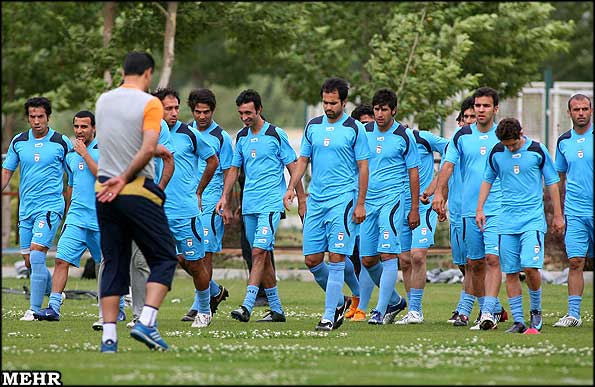 The squad is comprised of:
Goalkeepers: Mehdi Rahmati, Ebrahim Mirza-Pour, Rahman Ahmadi, Vahid Taleblu
Defenders: Hossein Ka'bi, Jalal Hosseini, Hadi Aghili, Mojtaba Shiri, Mohsen Bengar, Mohammad Nosrati, Majid Gholamnejad, Sattar Zare.
Midfielders: Ebrahim Sadeghi, Mojtaba Jabbari, Mohammad-Reza Khal'atbari, Ehsan Haji-Safi, Hossein Kazemi, Kianoush Rahmati, Mohammad Noori, Hossein Ebrahimi, Ali Hamudi, Jalal Rafkhaei
Strikers: Gholamreza Rezaei, Mohsen Khalili, Milad Meidavudi, Ahmad Ale ne'me, Mohammad Parvin, Milad Zenied-Pour, Vahid Amra'ei, Bahman Tahmasbi

MH/MRK
END
MNA