The event will begin on the birth anniversary of Hazrat Ma'sumeh (SA), the sister of Imam Reza (AS), and will end on the birth anniversary of the eighth Imam (AS).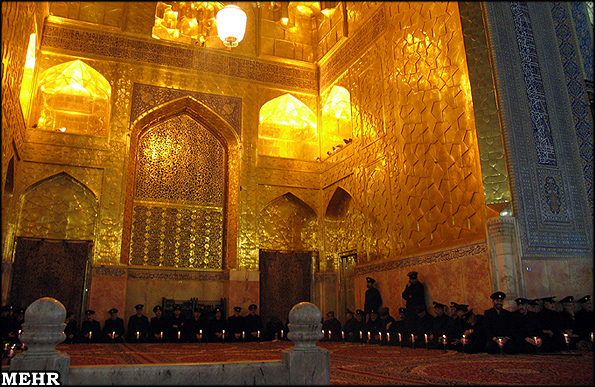 Speaking at a press conference on Monday, the Iranian culture minister said it is a blessing that the shrine of Imam Reza (AS) is in Iran.
"Between 25 and 40 million people make pilgrimages to the holy shrine annually. The place is almost unparalleled except by Ka'ba," Mohammad-Hossein Saffar-Harndi added.
He stated that Iran is also welcoming the devotees of Imam Reza (AS) from other countries especially the Arab states, providing a good chance to open a new chapter in the country's tourism sector.
According to the minister, Qom, Fars, and Yazd hosted the first edition of the festival along with the Khorassan Razavi Province and more provinces, including Isfahan, Kerman, Khuzestan, South Khorassan, and North Khorassan co-hosted the second and third editions.
Organized by Khorassan Razavi Education Department, Cultural Heritage and Tourism Department, Tehran Municipality, and Islamic Republic of Iran Broadcasting (IRIB), the festival represents various artistic works, including calligraphy works, photos, paintings, sculptures, comprising poetry reciting, and short story writing sections.
NM/KK
END
MNA