"Islamabad is not establishing any kind of relations with Israel," Alvi told the media before his departure for Turkey on a three-day official visit in the wee hours of Sunday.
Foreign Minister Shah Mehmood Qureshi also dismissed reports of an Israeli aircraft landing in Pakistan as fake and baseless.
Pakistan's Civil Aviation Authority (CAA) and Information Minister Fawad Chaudhry rejected rumours about an Israeli aircraft landing in Pakistan.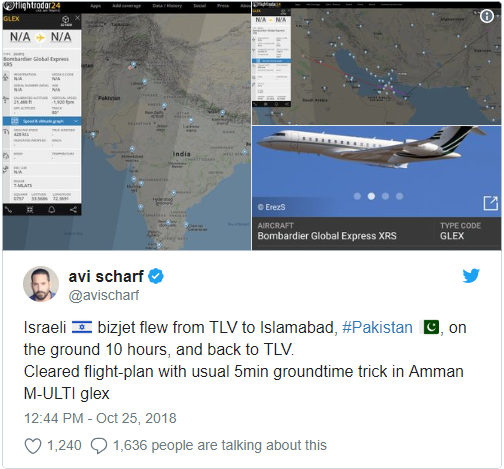 It all started when an Israeli journalist Avi Scharf tweeted on October 25 that an Israeli business jet flew from Tel Aviv to Islamabad where it was on the ground for 10 hours, before flying back to Tel Aviv.
LR/PR