Vahid Pourtajrischi of Mehr News International Service asked Mrs. Bhakti Desai, a university professor, about the US-Indian relations and the importance President Obama attached to the relations; Bhakti believed that India had performed a good job during its history and very critical geographical position in that it had earned its national interests right out of the difficulties faced by the country by virtue of being located in a critical region of South Asia, where two Communist giants sought to thwart Western block influence only to see that 'eastern' influence burgeons in the region:
Will India assist US in Control of China in East of Asia or its interest doesn't allow it to be a US ally vis-à-vis China?
India's former Prime Minister Atal Bihari Vajpayee's, once said: "you can change your friends, but not your neighbors." It reflects India's concern and priority of maintaining cordial relations with its neighbors and its commitment to pacific settlement of disputes and peaceful co-existence.
Under the Modi government there is an increase in bilateral consensus between India and the US. But this is more on the lines of trade, investment, defense, etc. India's increasing proximity with the US is designed to generate inward investment, business and technology for domestic growth and development and not to control or counter China. The truth is India does recognize China as a challenge but not as a threat. A more precise analysis of Sino-Indian relations makes it clear that in spite of an armed conflict and major issues like border dispute, China supported insurgency in India's north eastern States. India's primary concern has been to have good relations with China based on peaceful co-existence friendship and cooperation.
Even in the past in spite of all the differences India has always supported the case of China in the United Nations. In 1949, when Nationalist Government of China was once thrown by the Communists, India was the first country to recognize the new Chinese government.
Today China has emerged as India's biggest trading partner. In recent times though India has been vocal in calling for freedom of navigation and maintaining security in South China Sea, It has refused to join patrols in the South China Sea proposed by the US. India does not want to be a part of any military alliance with the US especially against China. Because it wants to avert any tension or conflict with China. Indian foreign policy towards China remains committed to the principles of the historic Panchasheel Agreement of 1954 and to her larger motive of maintaining peace and stability in the region.
President Obama called US-India relation as the relation of the century. What was the reason of this nomination and what are the common strategic interests between the US and India?
In the 21st century it is economic forces that direct political decisions. India is a fast-growing economy and has emerged as most profitable market for major American items including aircrafts, fertilizers, computer hardware, etc. The US is India's largest direct investor and foremost trading partner. The two countries have common interest in free flow of commerce and resources, fighting terrorism and creating a strategically stable Asia. Today, India and the US share an extensive cultural, strategic, military and economic relationship.
Barack Obama has called for deeper cooperation between the two countries and called the US-India relations as the relation of the century because he understands the fact that India has emerged as a major player in international politics. Moreover the presence and influence of strong Indian diaspora in the US and the view point that American relationship with India is pivotal in maintaining long-term stability in Asia and in fighting terrorism has further pushed the US to foster better relations with India.
In the 21st century the Asia-Pacific region emerged as the center of world affairs. A large chunk of the world's yearly maritime trade takes place in the region. The Asia Pacific region also holds dense fishing grounds and potentially enormous oil and natural gas resources. China is intent on asserting its role in the Asia-Pacific region. This has prompted the Obama administration to device the 'pivot' or rebalance policy towards Asia. In pursuance of its pivot policy the US is keen on increasing its strategic partnership with India for establishing a Balance of power in the Indo-Pacific domain. India on its part looks to converge its Look East –Act East policy with the rebalance policy of the US. Both India and the US have joint strategic interests in Asia Pacific and Indian Ocean regions. Combating terrorism, maritime security, freedom of navigation, non-proliferation, and military cooperation remain key areas of cooperation between the two nations. The two countries also seek to increase bilateral trade by reducing trade barriers.
Russia and China have signed commercial agreement. What are the common strategic interests for the two states?
The Sino-Soviet split of 1961 was a major setback for relations between the two socialist giants. During the Cold War years, Sino-Russian relations were marked by distance and mistrust. However after the breakdown of Soviet Russia in 1991 the relations between the two countries have improved remarkably. Recently China and Russia have increased their security, economic and diplomatic relationship. Of course there are still certain negative factors like historical mistrust, conflicting interests in Central Asia and power projection in Asia-Pacific that haunt the Sino-Russian strategic partnership. But despite this both the countries have come to understand that they have mutual geo-political and strategic interests. The Sino- Russian relations have been on the right track since Xi Jinping assumed leadership in Beijing in 2013. Jinping and Putin have managed to align their geo-political and strategic interests in multilateral forums such as BRICS, APEC and Shanghai Cooperation Organization (SCO). Further the launching of the New Development Bank (NDB) and the Asian Infrastructure Investment Bank (AIIB) was a major success for the strategic alliance of these two countries. These two banks aim to reduce the dependence of member countries on the financial institutions of the West and thus seek to challenge the hegemony of the west.
Russia and China have a lot in common apart from a 2,600 mile border. Both countries have similar ideologies. Both are shifting from socialism to open market system. Both countries are located in Central Asia and North East Asia region and they have the common interest of maintaining strategic stability, economic co-operation in this region and keeping the region free from western influence and interference. In terms of trade also the interests of both countries are mutually complementary. While Russia's economy needs energy exports, China's economy needs energy imports. Moreover, both countries have domestic and foreign policy aspirations that confront them with the US. Russia and China seek to challenge Washington's hegemony and want to establish a new international economic and political order. It is because of this common agenda that both the countries often find themselves on the same side in the UN Security Council on issues such as vetoing UN intervention in Syria, opposing sanctions on Iran, etc.
The western block led by the US is using various means to thwart Russia and contain China. Closer ties between Russia and China will counter this plan of the western countries. Better Sino-Russian ties will not only strengthen security and economics of both the countries but also maintain a balance in world order.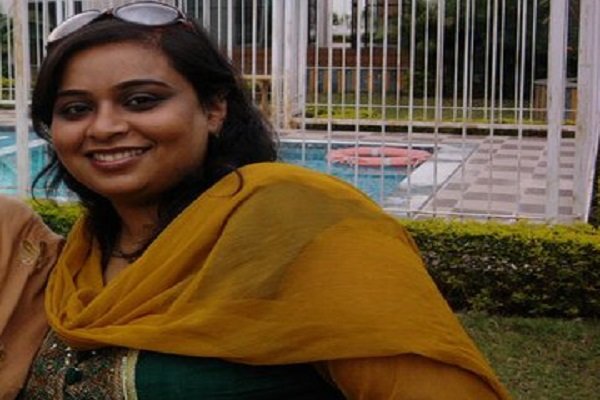 Some experts evaluate the Chabahar project between Iran and India as a potential threat against the China-Pakistan economic corridor and Pakistan's interest. What's your Opinion?
Iran and India have always enjoyed a strong bond of friendship, the relationship between the two countries have turned even friendlier after the great Iranian Revolution of 1979. The economic relationship between India and Iran has always been stable. The Chabahar project will prove to be a milestone in the already strong Iran-India friendship and will further fortify the strong bond that the two nations share.
Iran is one of the world's biggest holder of energy resources and important actor in the Middle East and India is world's second most populous country and fourth economic power. Iran has supported India by objecting to Pakistan's attempts to draft anti-Indian resolutions at international organizations such as the OIC and Human Rights commission and India has welcomed Iran's inclusion as observer in SAARC. Both countries look at each other as trusted partners. Thus the Chabahar project is an effort to enhance cooperation on issues such as terrorism, trade, energy, culture, etc.
The Chabahar project will give India access to economic opportunities in the region and procure markets Central Asia. India will also get access to trade with Afghanistan and reduced transportation costs will allow India to import crude oil, urea and dry fruits from Iran at lower prices. For Iran the Chabahar treaty is a totally win-win deal as it will facilitate better regional trade, gain wider and profitable markets for Iran's rich natural resources. The project will also attract investment into Iran from other countries and also consolidate Iran's position as a key player in the Middle East. Moreover the Chabahar project will also create more employment opportunities for Iranian youth.
The trilateral agreement signed by Iran-India-Afghanistan will also benefit Afghanistan. The Chabahar will help a landlocked Afghanistan reduce its dependence on Pakistan for trade.
The Chabahar project aims to create a free trade corridor of road and rail networks from Iran to Afghanistan and other central Asian countries. The Chabahar project will enhance better cultural linkages, humanitarian operations, trade relations, security exchanges between the three countries by reducing distance, time and cost.
The Chabahar project should not be evaluated as a threat to the China-Pakistan Economic Corridor or to the interests of Pakistan. The leaders of the three countries – Iranian President Hassan Rouhani, Indian Prime Minister Narendra Modi and Afghan President Ashraf Ghani have made it clear that the treaty is directed towards welfare. In fact President Hassan Rouhani has made it clear that other countries will have the opportunity to join the agreement and that the Chabahar agreement is not directed to threaten the interest of any country. The fact that Iran has not reserved exclusive rights of the Chabahar to India proves that the Chabahar is a very positive document aiming at co-operation and welfare and not to undermine the interest of any country. The Chabahar project represents the aspirations of the Iranian-Indian-Afghan people for better relation with each other based on mutual respect, friendship and co-operation.
Bhakti Desai is a lecturer and Assistant Professor at Jyoti/ B.K College and Bhaurao Kakatkar College (Both located in Belgaum City of India) - Karnataka State
Interview by: Vahid Pourtajrischi